Overview & background


The Settings tab is where Project Admins update critical project details. Users who are not Project Admins are not able to view this page.


Tools on the 'Settings' tab


Red numbers explained in detail below photo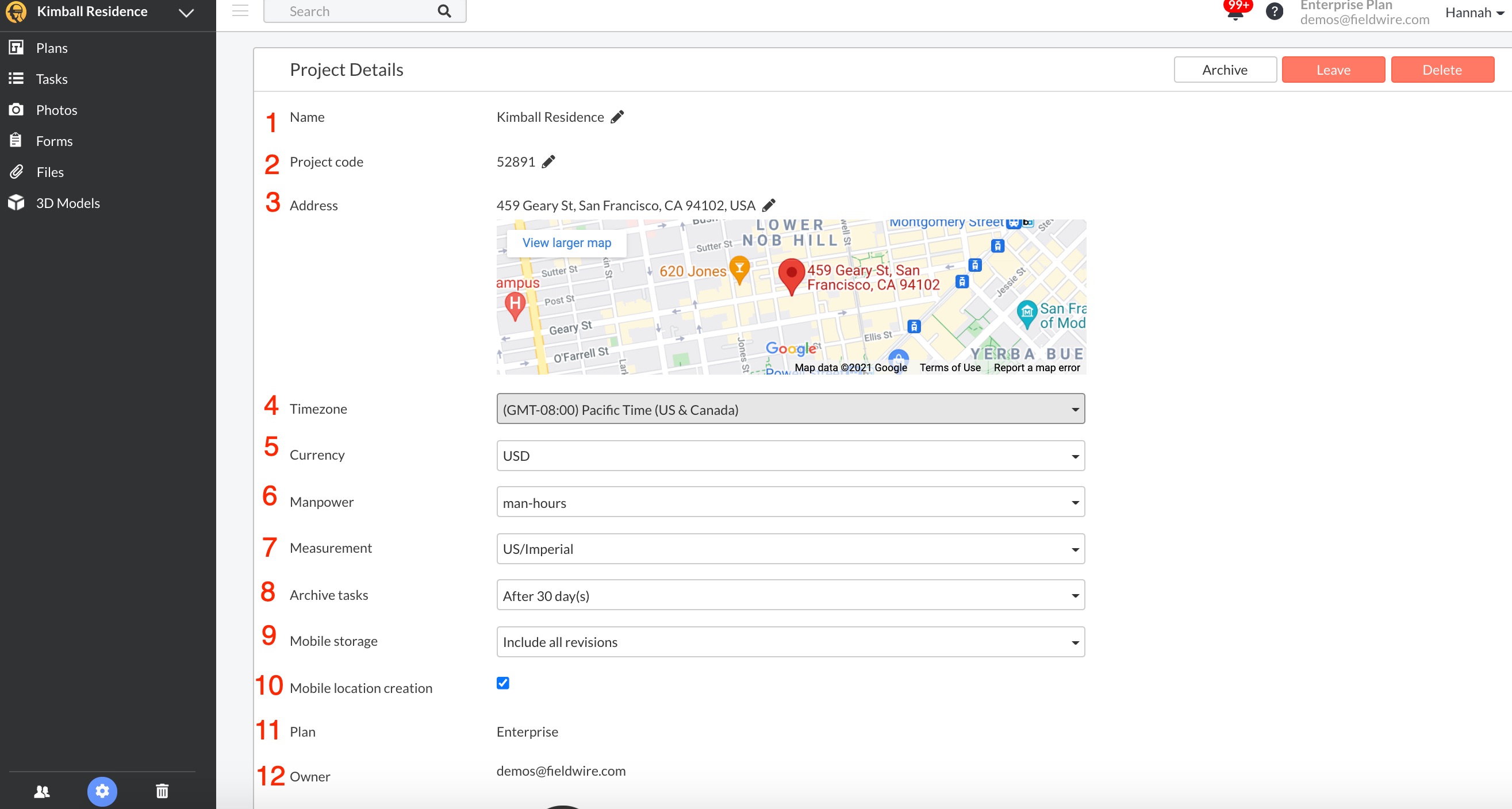 1. Project Name

Click on the pencil icon to change the name of your project

2. Project Code

Enter a code to help organize your project dashboard.

3. Address

Update the specific location of your project. This will populate based on address information in Google Maps. As long as the address exists in Google maps, it will populate here.

We'll use the location to determine the weather information for Forms.

4. Timezone

Adjust the timezone for your project here.

We'll use this timezone to determine when content was captured in Report and Task exports.

5. Currency

Set the stipulations for the type of currency.

6. Manpower

Set the stipulations for the duration of work.

7. Measurement

Set either Imperial or Metric measurement for your plans.

8. Archive Tasks

Choose the timeframe for verified tasks to archive.

9. Mobile Storage

Specify how many revisions should be stored on your mobile device. Read more about this here.

10. Mobile Locations

Toggling this option allows project admins to create level 1 locations on the mobile app.

11. Plan

Specifies which subscription this project is on.

12. Owner

Who owns the project. You can read about transferring ownership here.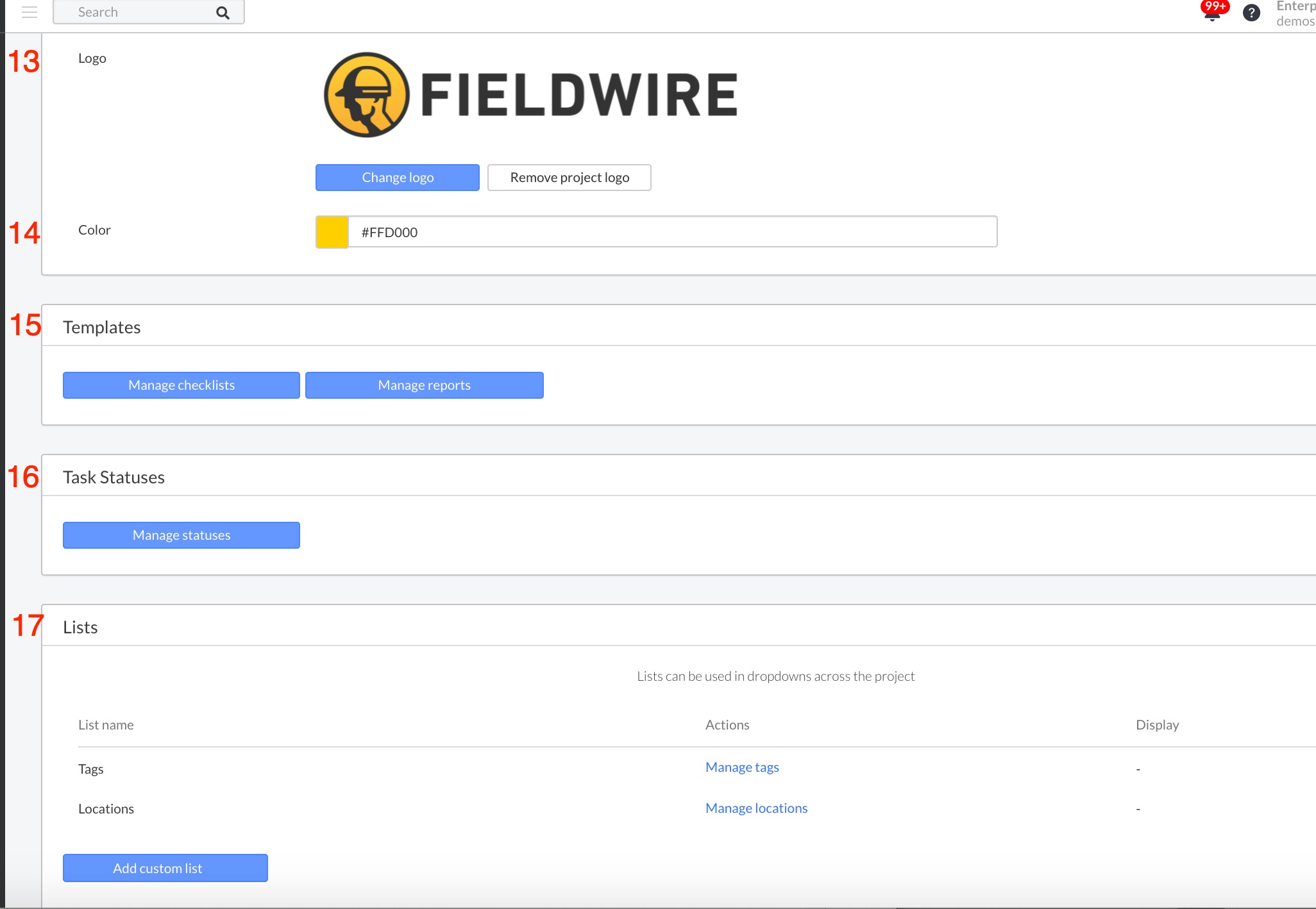 More information


This help article delves further into different project permissions. If you would like to access the 'Settings' page ask an Admin on the project to adjust your permissions!

Tutorial video on Project Settings