Overview & Background

Custom lists can be used as super-useful dropdowns in any of your Fieldwire Forms. Use custom lists when you would like users to pick items from a discrete set of options. This is especially helpful for inspections and the punch list process.
Note: 'Tags' as well as 'Locations' are default customizable lists that you can use in any/all of your Tasks, but not in your Forms. All other custom lists you add can be used in Forms but not Tasks.
Create a Custom List


Admin users create a custom list from the 'Settings' tab of your project.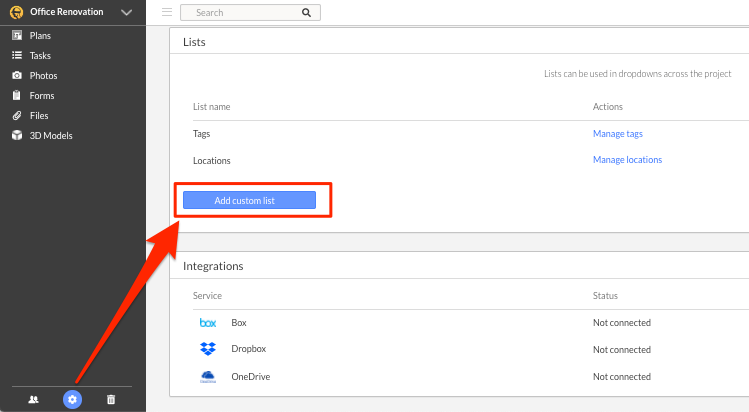 After you enter the name of the custom list, you're prompted to enter the entries for the list. The format is the same as when you enter a list of locations or checklist items.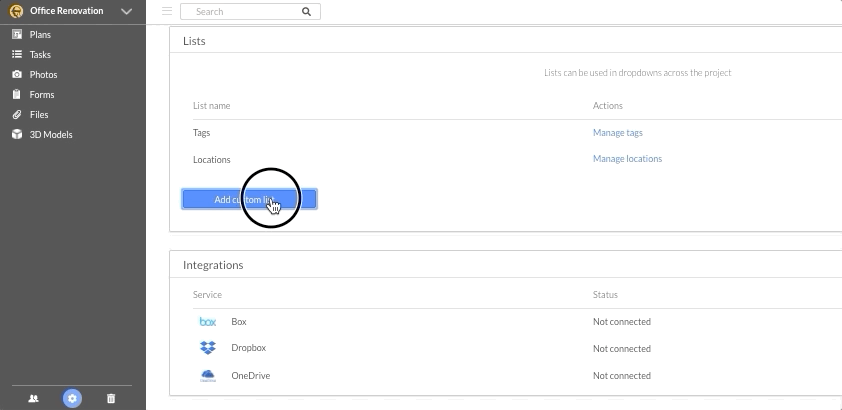 The list now appears under the 'Custom List' section.


Select 'Manage List' to adjust various aspects of the list. You can add new items to the list through a bulk 'import', or you can add new options individually by selecting 'New item'.
You can also add a hint to the list if you'd like a further descriptor. This can be helpful as an additional means to organize the data.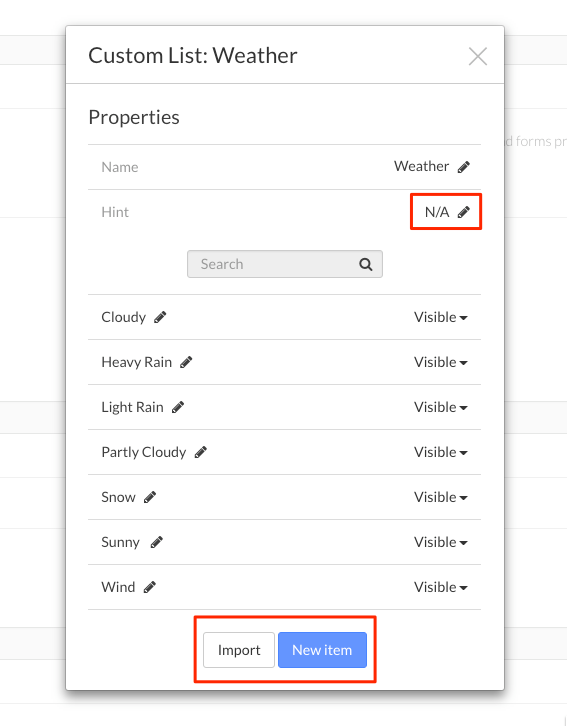 The 'Visible' drop-down menu to the right of the entry determines whether or not you'd like to hide specific line items from non-admins. There is also a 'Visible' drop-down menu on the custom forms list, which also will hide the list from non-admins.

Where to use Custom Lists?


You can use your custom list as an entry type on the list or the table sections of your form. The 'Weather' list appears on the Entry Form.
You can create a new list from scratch from the Entry Type section.
Just select "+ New entry type (custom list)".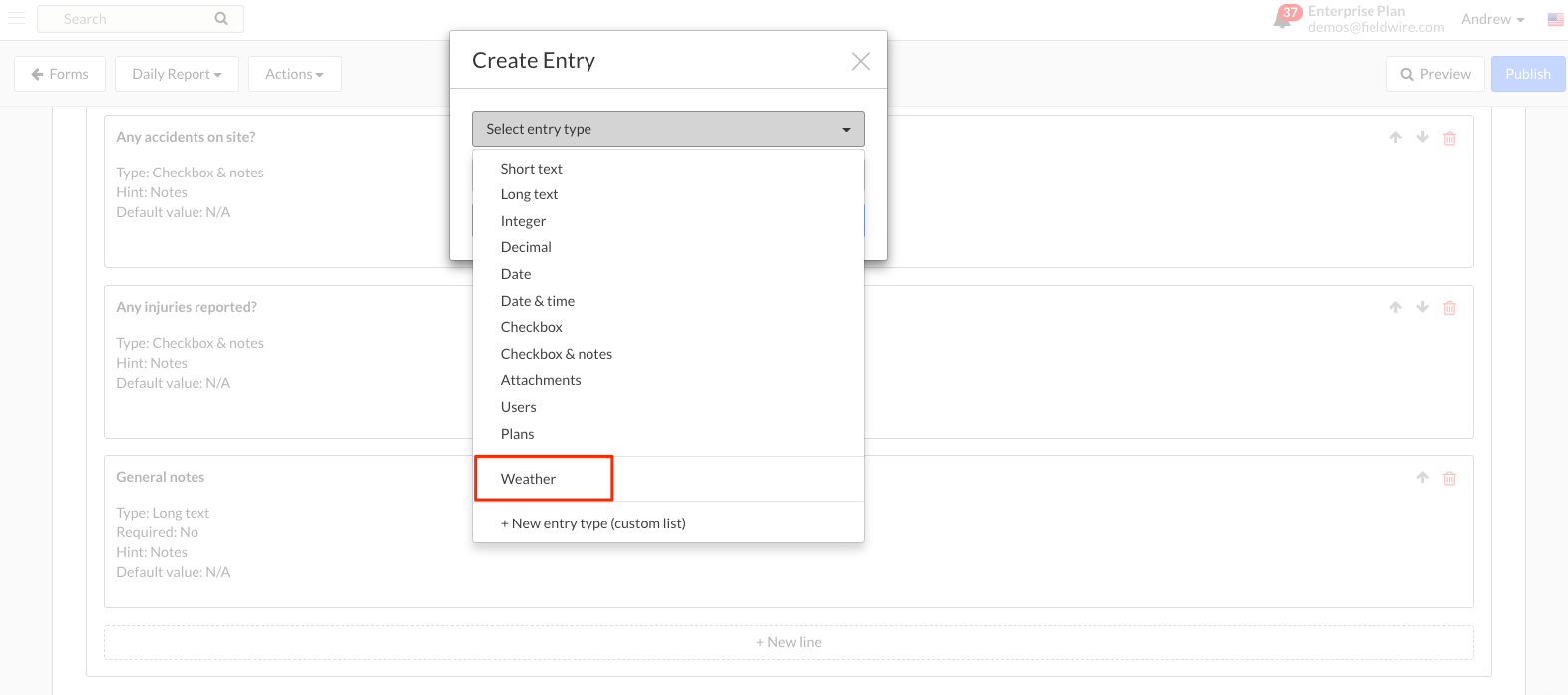 More information

These articles give more information about permissions sets and creating a custom form.