Question
I want to send a mass email to all my Fieldwire users at once - can I do this and, if so, how?
Answer
You can send a mass email to all the users in a given project by sending a project-wide notification.
Sending a project notification gives you the option to send an email to literally all users on a project, or you can select a group based on permission levels (Admins, Members, or Followers).
How to
1. Open any Project and click the notification bell in the upper-right menu:




2. Click 'Send project notification' in the resultant dropdown:



3. Add your title, message and choose the set(s) of user types you want to receive the message (Admins, Members, or Followers), then click 'Send':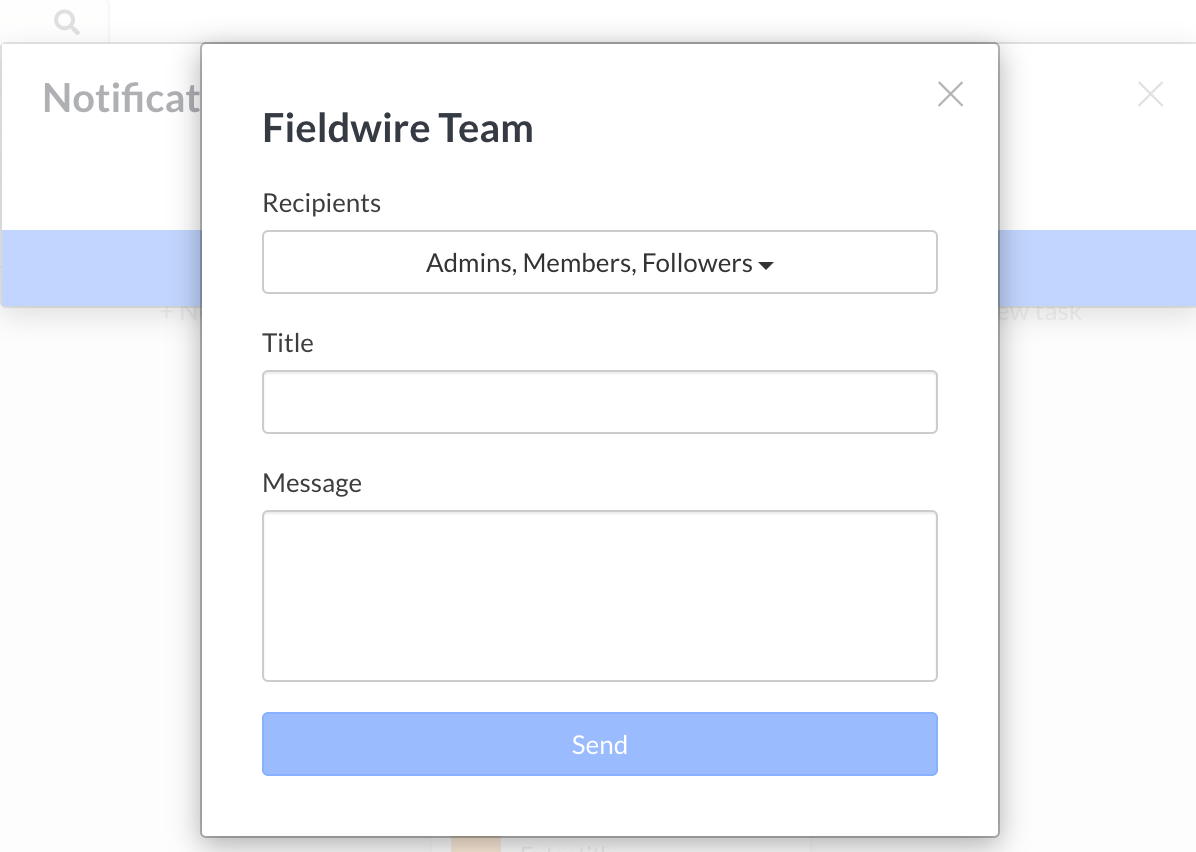 And that's all there is to it!
Follow up Question
How can I send an email notification to all users, not just by the individual project?
Answer
You will have to export your user log, create a dummy project, add the emails from the user log, and continue the steps provided above.
How to
1. Go to the People tab and export users:

2. Create a dummy project: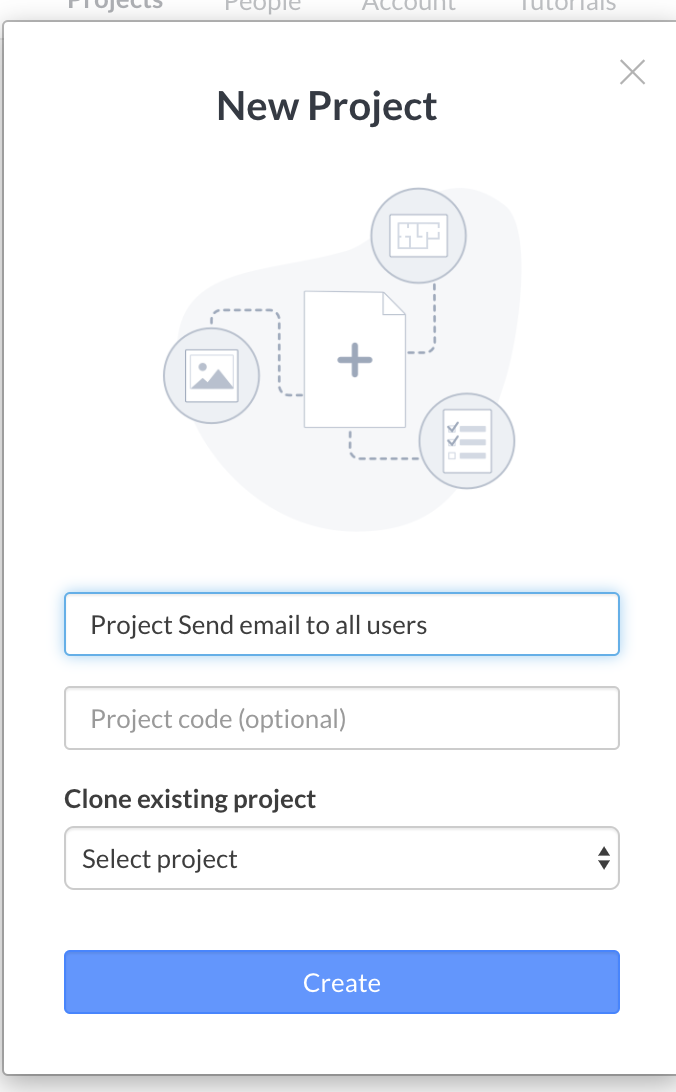 3. Go to the People tab in the project and copy and paste the emails from your user log export: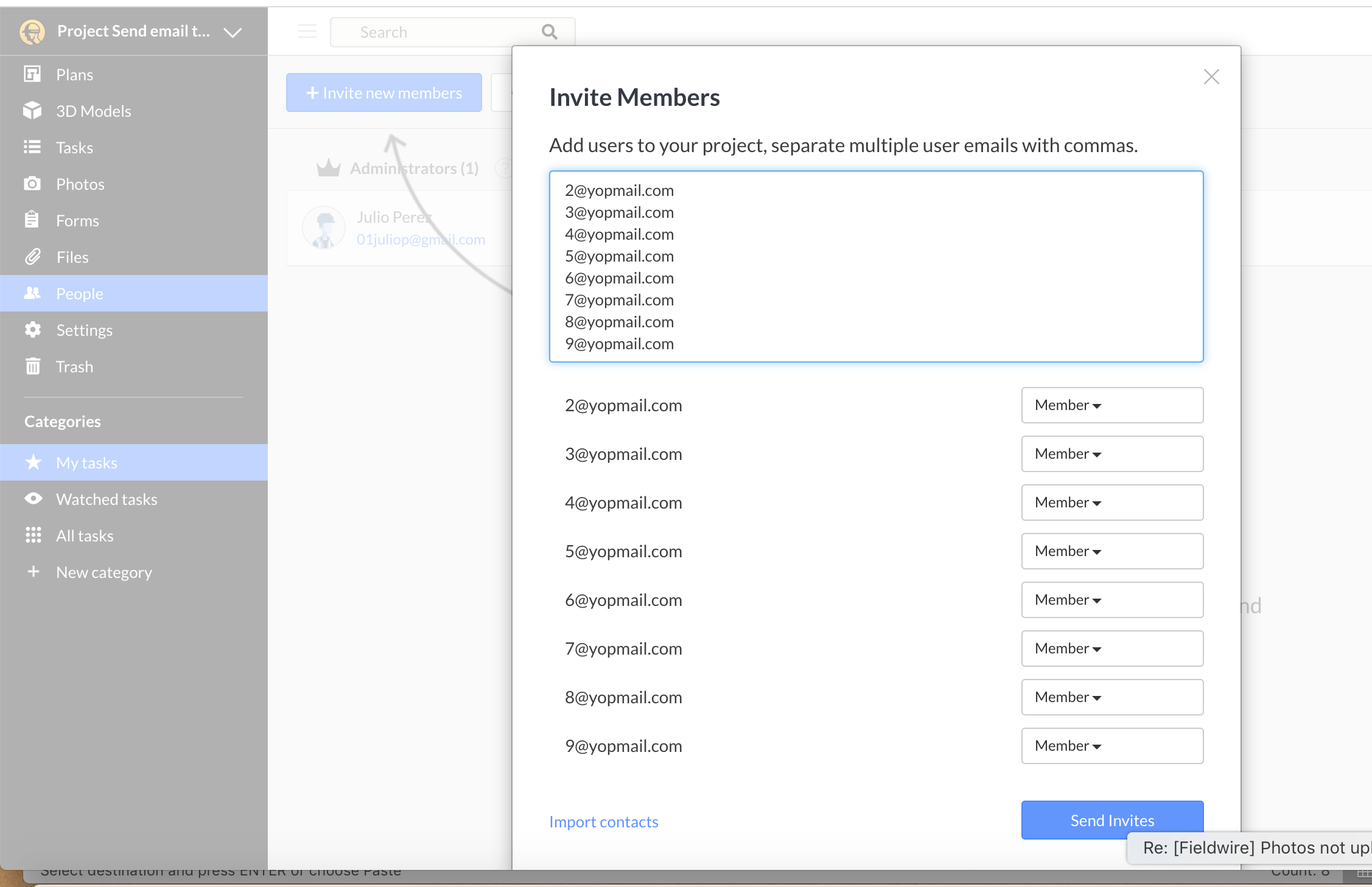 Note: Since this is meant for mass email notification, the permission level set doesn't really matter but you should keep it as members or followers.
4. Follow steps 1 to 3 from the first question and that is all that is to it!
More Information