Overview & background

The photos tab contains photos from tasks and photos attached to your plans. You can perform multiple actions from this tab, including uploading new photos, attaching existing photos to tasks, and tagging photos. Once you open a photo, you are able to navigate to the task the photo is associated with, download the photo, and make markups on it. 


The Photos tab on Web


How to use the photos tab


Photos automatically display in chronological order by the date when they were added to Fieldwire.
When you hover over a photo with your cursor, you'll see a timestamp of when the photo was added to Fieldwire. Click on the photo to see who uploaded it.
How to see photo details

Upload new photos on web

Uploading photos on www.fieldwire.com is similar to uploading plans or files to Fieldwire. 

Step 1:

Select '+New photo' and choose where to upload from.
Selecting upload source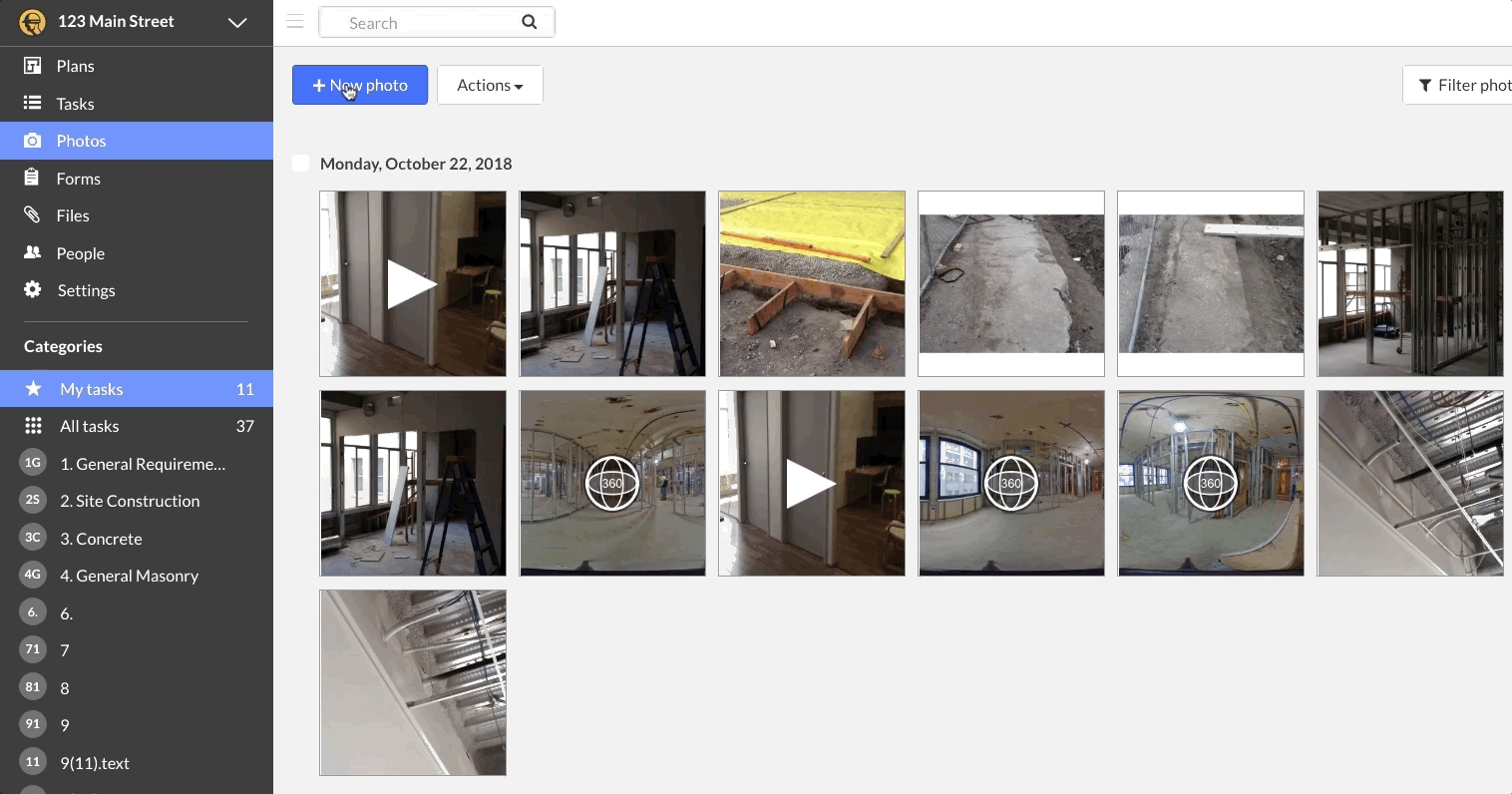 Step 2:
After you select the source and photos, select 'upload'. The photos will then begin to process. 
Uploaded photos processing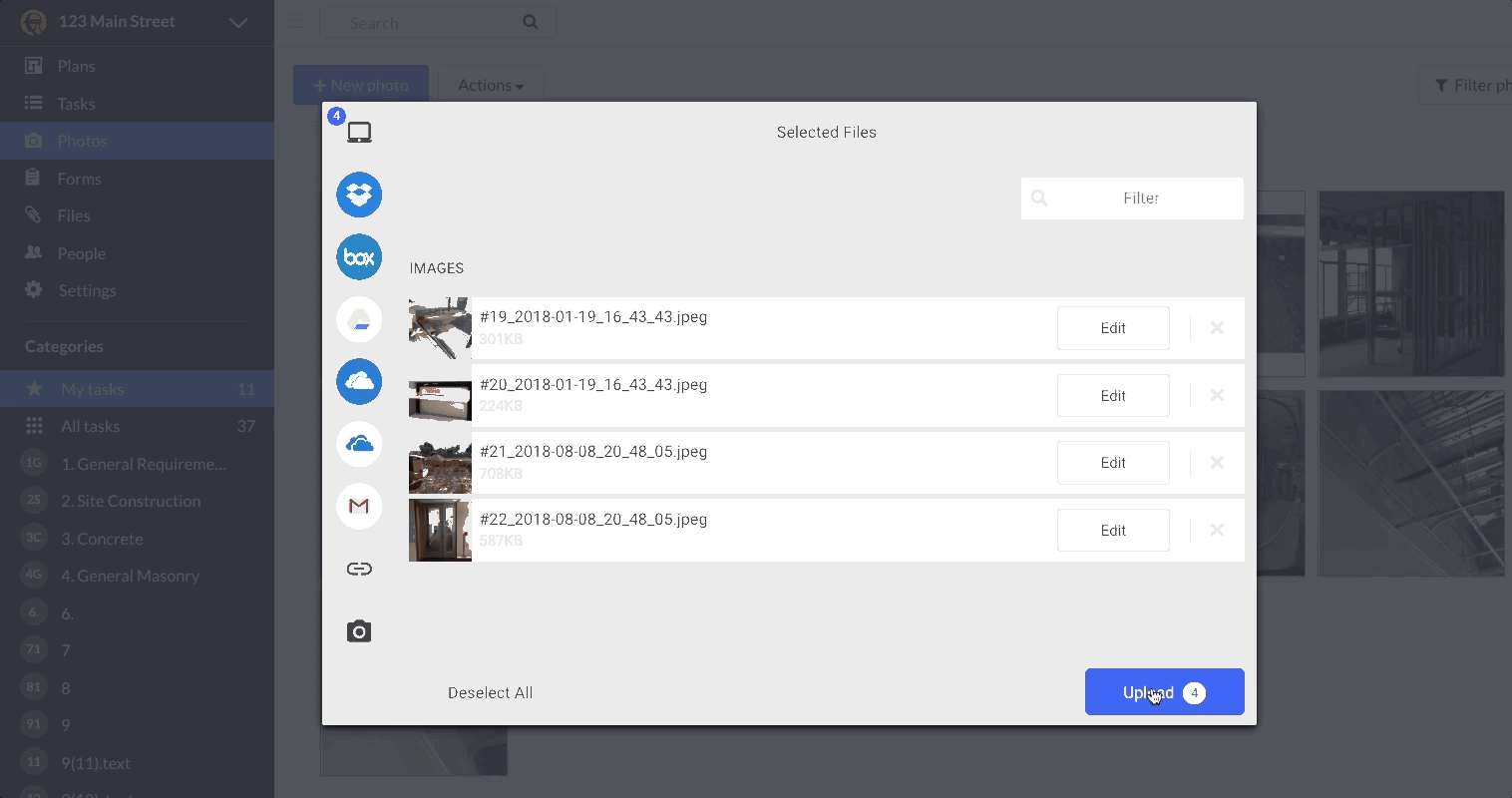 Step 3:
Once the photos finish processing, you can view them, attach them to tasks, and tag them.
Photos have finished processing


Attach photos to a task on the Web version


If you would like to attach a photo to an existing task, select the photo, then the 'Actions' button. Select 'Attach to Task' and enter the name of the Task in the search box. Select 'Attach Photo(s)' to complete this.
How to attach a photo to a task on the web version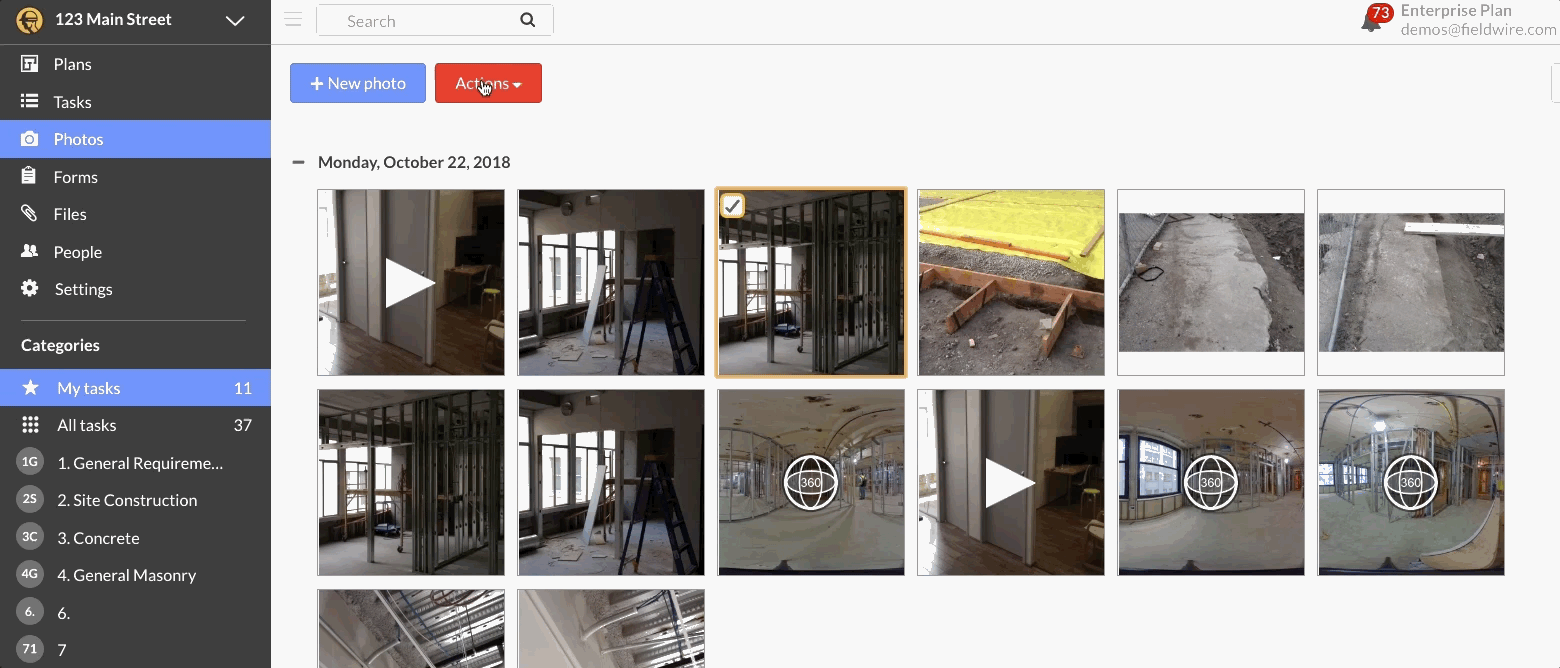 Note: You can also add photo tags from the 'Actions' menu. These allow you to group and search for photos based on a tag. Read more in this Help Article. 


The photo view on the web version

In the photo view, you can download the file directly. If the photo is attached to a task, select the arrow button in the top left corner of the image to go to that task. If the photo is attached to a task, click on the pencil icon to make markup.

Individual photo view on the web version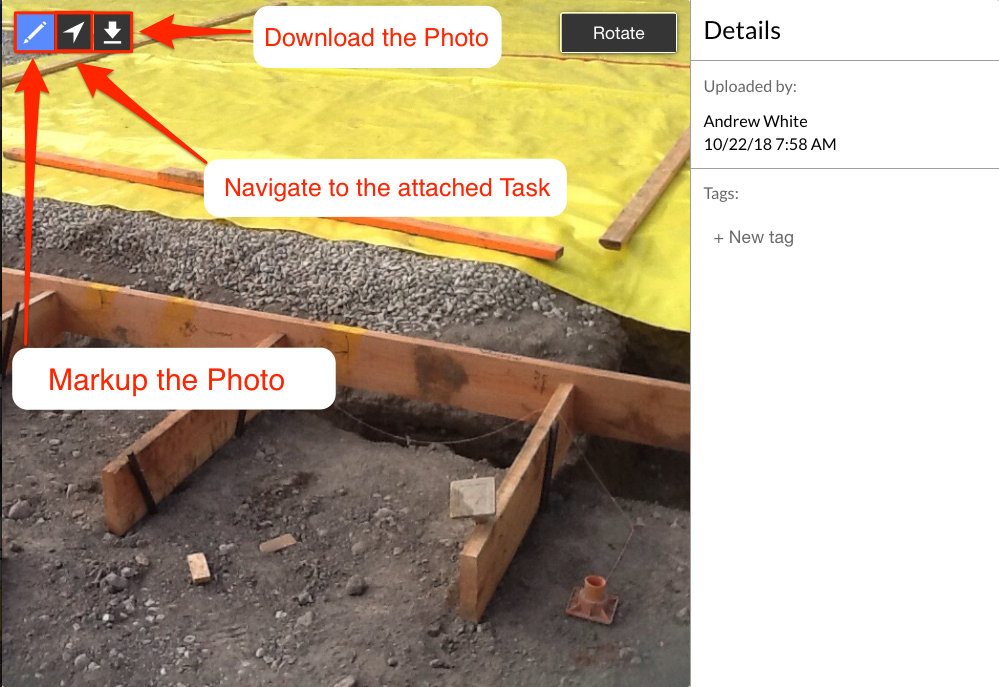 Photos on mobile

The 'photos' tab on the mobile version of Fieldwire is quite similar to how the web version appears on Fieldwire. The key differences between each are how to create markups on your mobile device. Take a look at this article for additional details about markups on your Mobile Device. 
Note: Like on the web version, any photos you take through a task or as a link on a plan will appear in this section. 
Photos tab on an iPad


Select the blue "+" symbol to add photos from your devices' camera or internal memory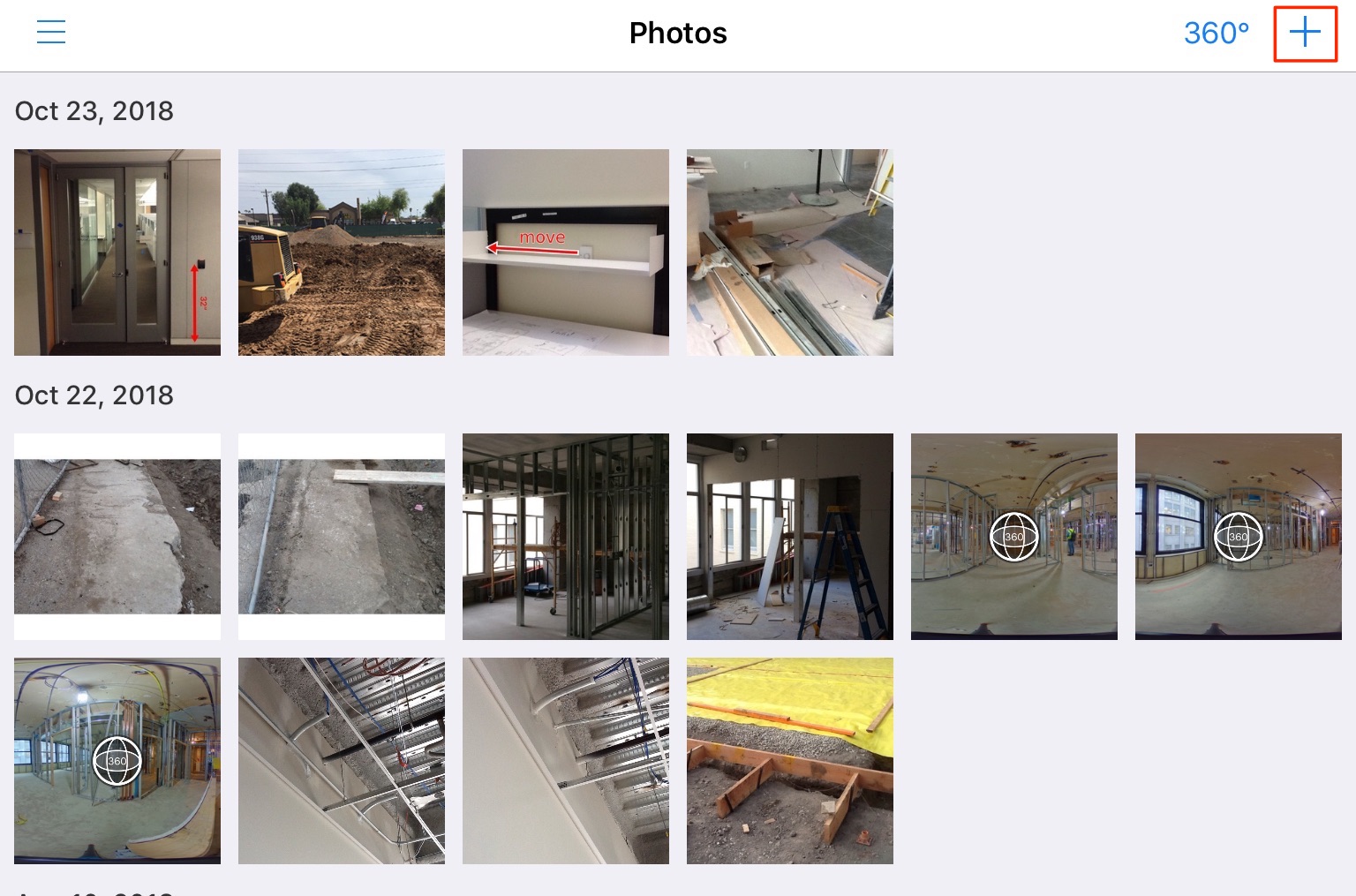 The photos tab on Android


Select the blue '+' symbol to add photos from your devices' camera or internal memory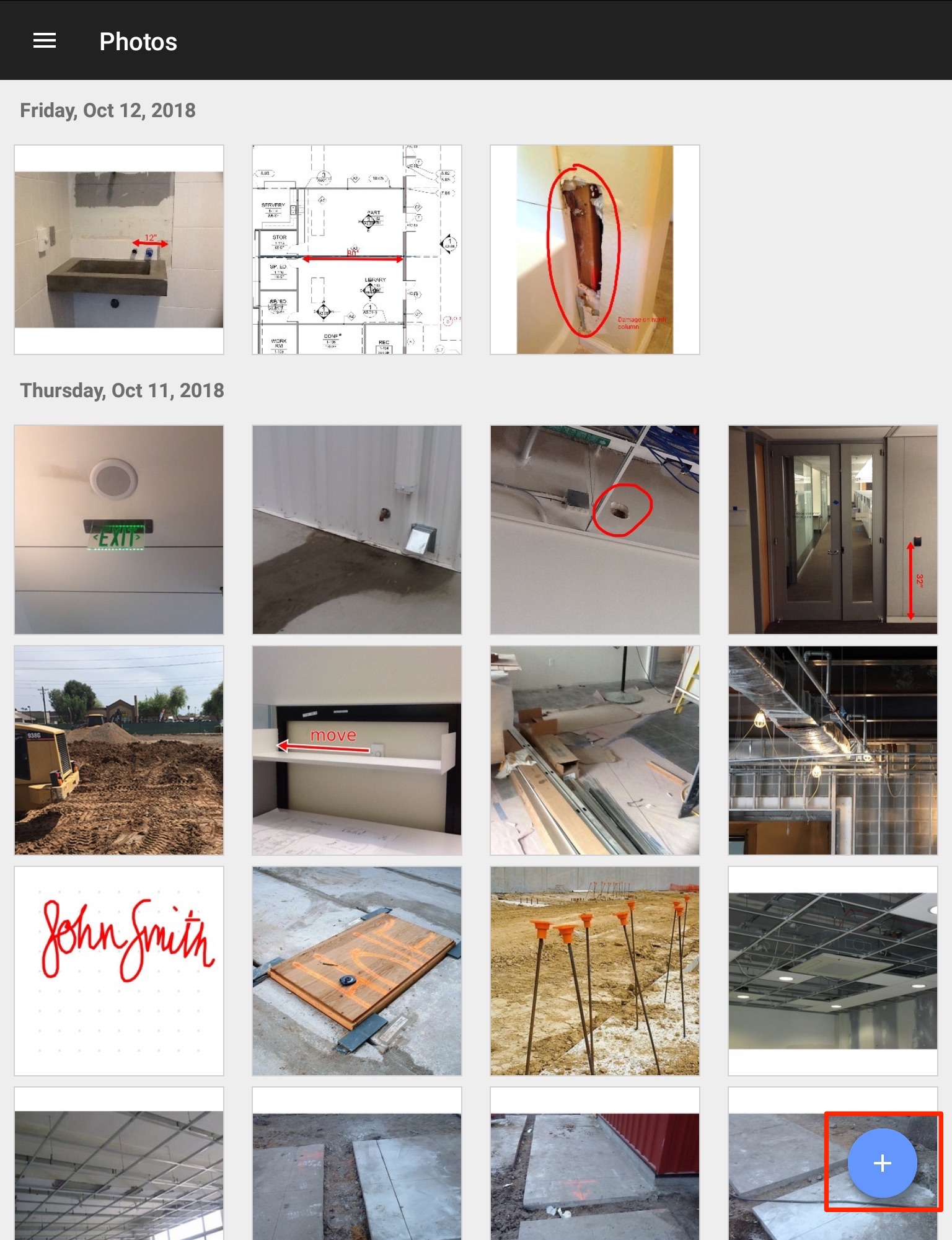 More Information


These articles provide more information about photos and how they can be used in Fieldwire.