Question:
Some of my profile information in Fieldwire needs to be added and/or updated. How can I do this?
Answer:
There's a tab for that! Use Fieldwire Profile settings to view or change any of the information listed below.
Add a profile photo
First name
Last name
Email
Company
Job title
Phone
Update password via the 'Change password' button
Adjust the frequency of your email notifications (see this article for more details: What are notifications?)
If you want to adjust your profile settings, account subscription, or sign out of Fieldwire, click on your name in the top right corner to access these options: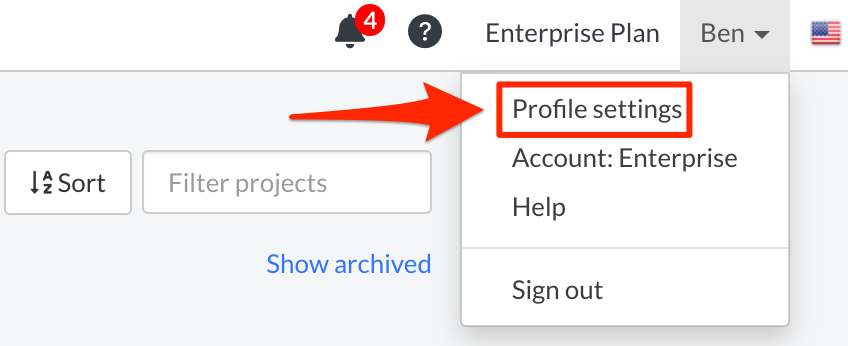 Once you've clicked 'Profile settings', remove any obsolete information and replace it in the relevant text field(s). After the information is updated, click the 'Save changes' button at the bottom of the screen.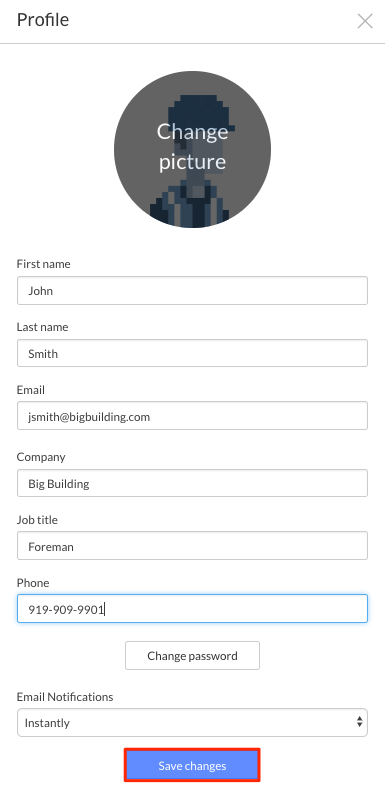 Account Manager Permission
As an Account Manager, you can update some of your Account User's profile information. However, you will not be able to edit any information for individuals listed as Project Users. The reason for this is because Project Users can belong to multiple accounts.
You can change their company, job title, or phone number, but NEVER their first/last name or email address. (This has to be done by the end user).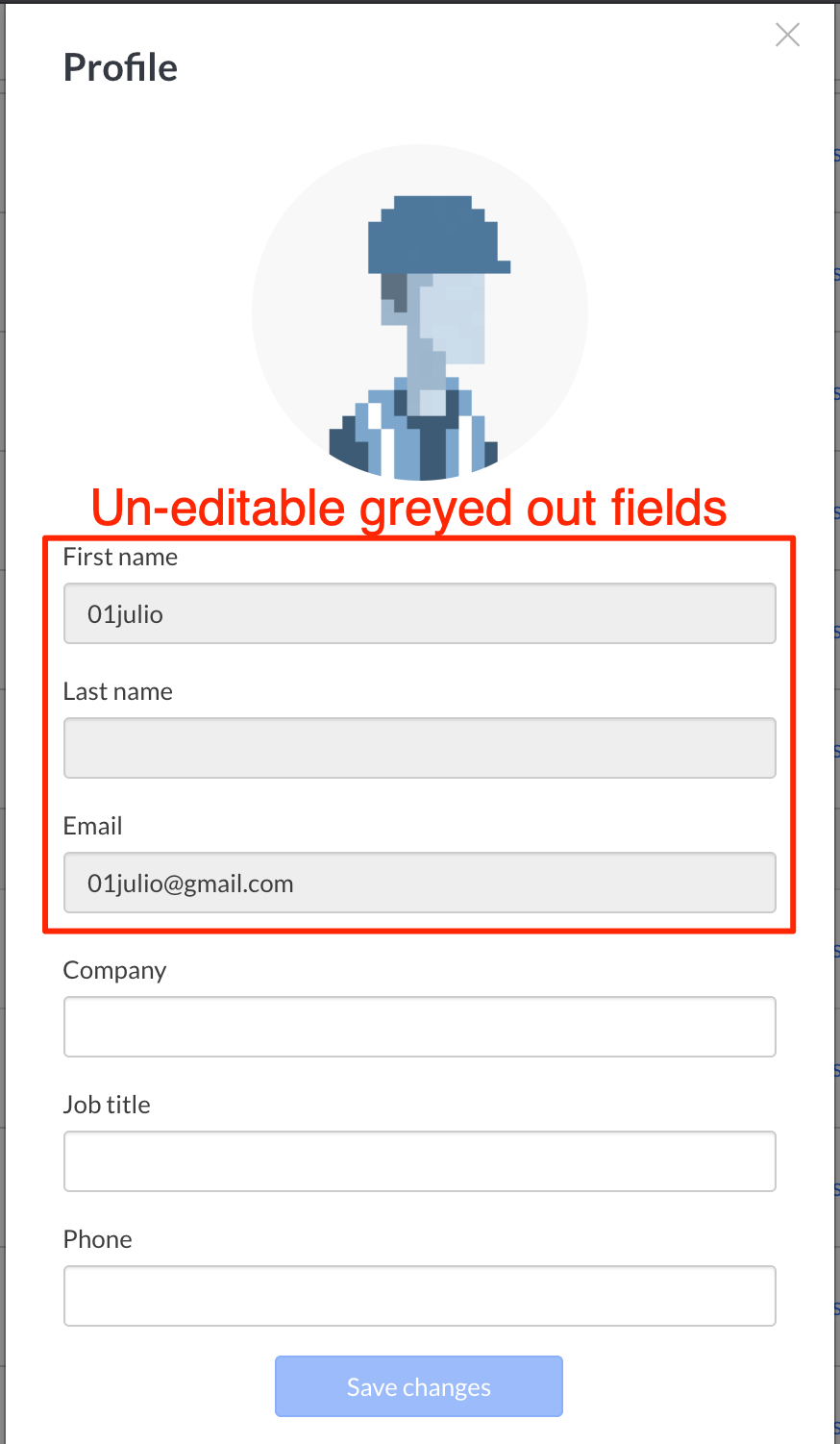 More Information

Getting Started with Fieldwire tutorial