Overview & background
Fieldwire Profile settings are where you can view and change all of the information listed below.
Add a profile photo
First name
Last name
Email
Company
Job title
Phone
Update password with 'Change password' button
Adjust the frequency of your Email Notifications
If you want to adjust your profile settings, account plan, or sign out of Fieldwire, click on your name in the top right corner to access these options: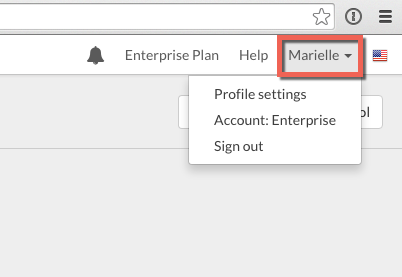 Once you've clicked 'Profile settings', delete then re-enter the correct information in the text field(s) you want to update. Once the information is updated, click the 'Save changes' button: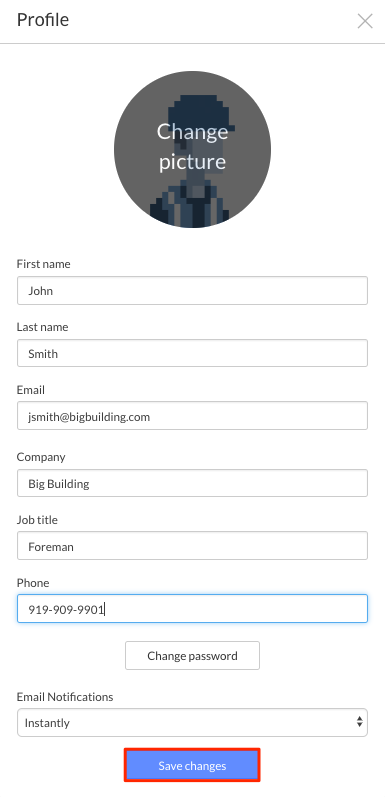 More Information
These articles provide more information about project settings and notifications.

Tutorial video on adjusting Profile Settings