There are a number of reasons why having the correct sheet numbers is important.
In order for your automatic hyperlinks to activate, your drawing numbers will need to match the callouts exactly.
Fieldwire's automatic versioning is dependent on having uniformly titled sheet names.

Including the plan descriptions helps with searching for plans.
The correct name formatting is: 
  
CORRECT

    sheet # (A1.01) on first line,

    description on second line.

  
INCORRECT

    sheet # (A1.01) on first line,

    sheet # contains description

  
INCORRECT

    sheet # (A1.01) on first line,

    sheet # contains version  
Rather than manually updating each sheet, Fieldwire's Scan Name / Description function allows you to very quickly update the sheet numbers and descriptions in bulk, very quickly. How to do this:
1. Log in on web and select "Plans".
2. Select the sheets that you want to rename by hovering your cursor over the plan thumbnail and clicking the checkbox in the top left corner.
      Tip 1: Only select plans with the same title block.
      Tip 2: Select the checkbox next to a folder to choose all plans within that folder.
      Tip 3: Hold "shift" to select multiple plans at once.
3. Select the red "Actions" button at the top of the page, then select "Scan name / description" from the dropdown menu.


4. Resize the red boxes within the pop up window to dictate where the sheet number and description are located in the title block.
Zoom in and then drag the corners of the scan boxes to resize the red boxes to cover the relevant text.
      Tip 1: Ensure that the arrow runs in the direction of the text.
      Tip 2: Accurately size the boxes so that they contain the sheet number and description only.
      See the example below: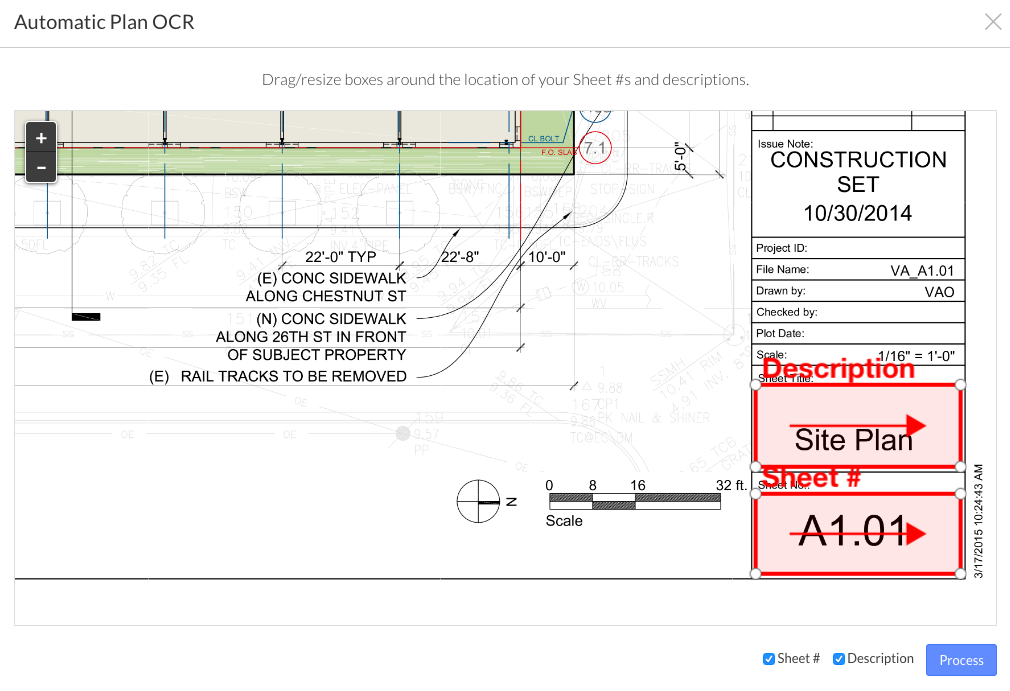 Take particular care when sizing the boxes so no lines or text are unintentionally included in the red zone, e.g: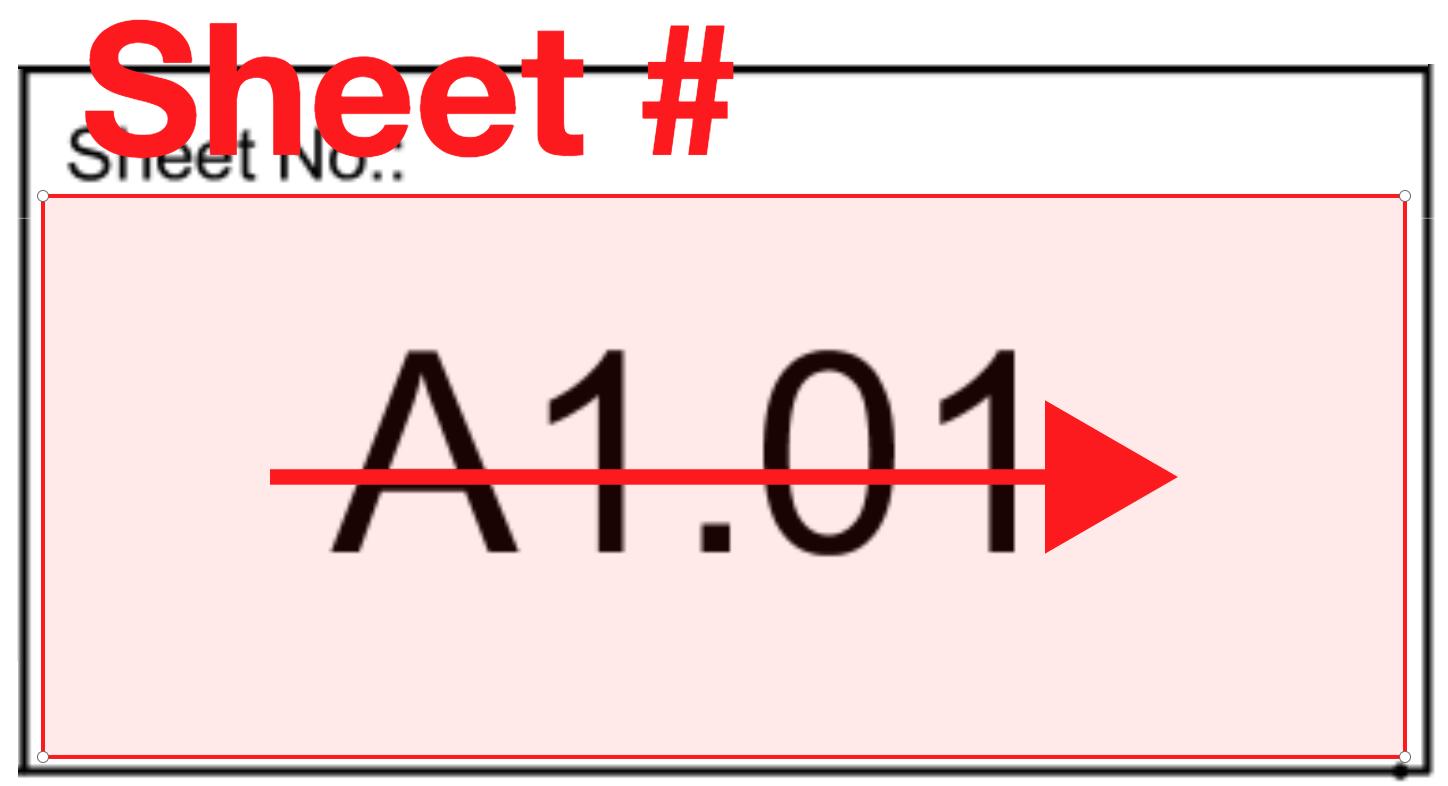 5. Select "Process" to begin the scan.
      Tip 1: You can also uncheck the Sheet # or Description boxes next to the "Process" button if you want
      to limit the scan to one of these attributes.
Once the scan is completed, your sheets should now have the correct names and descriptions. You can repeat this process as much as you like if need be.
If you have any further questions, please contact us at support@fieldwire.com so we can assist you.