Overview & background
Tasks look different on mobile versus on the web, though the features available on the web are mirrored on mobile. This article demonstrates the Task features on mobile.
Task tab view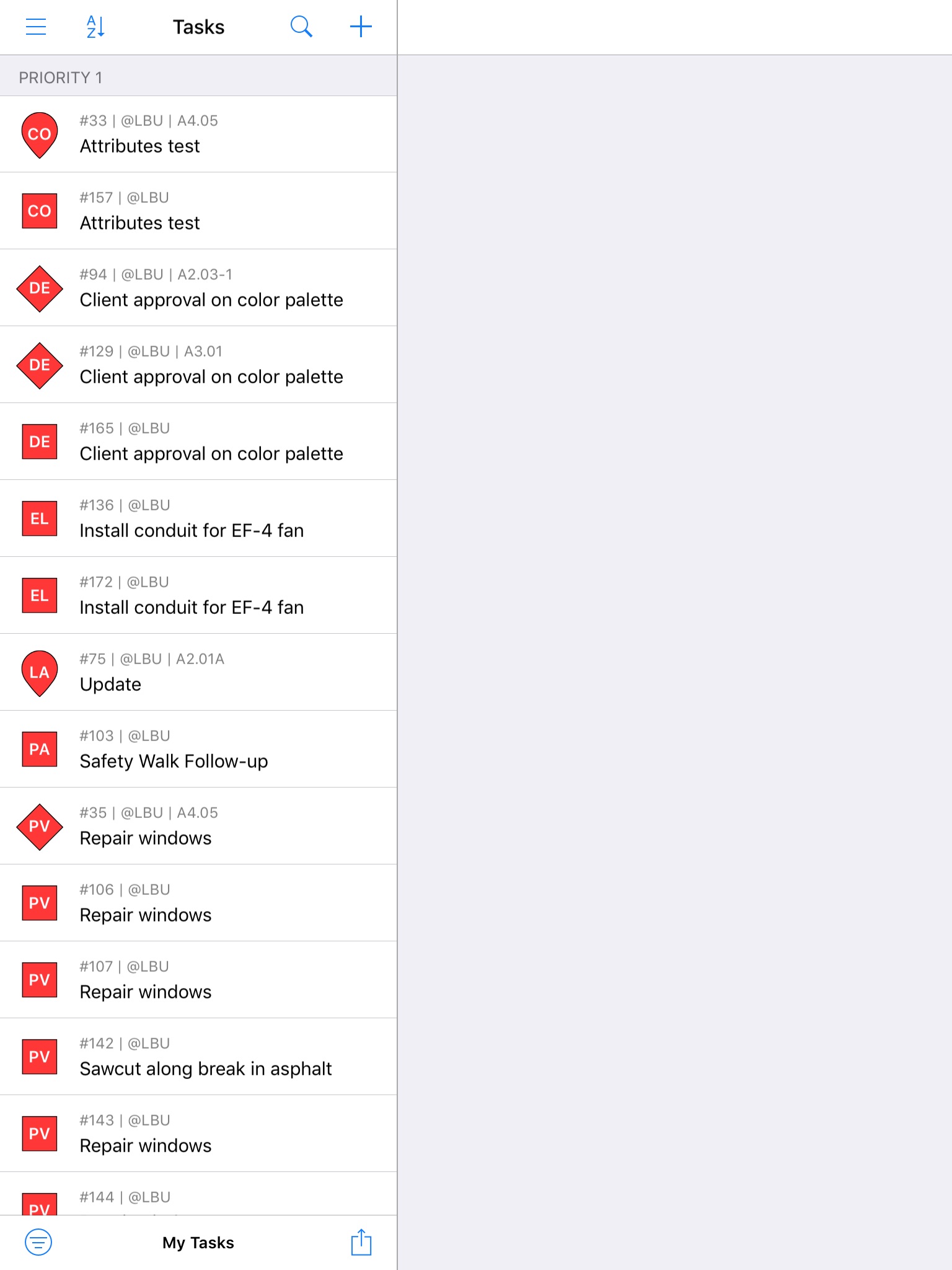 Open task

Filter tasks
You can filter tasks by clicking on the icon on the lower left corner.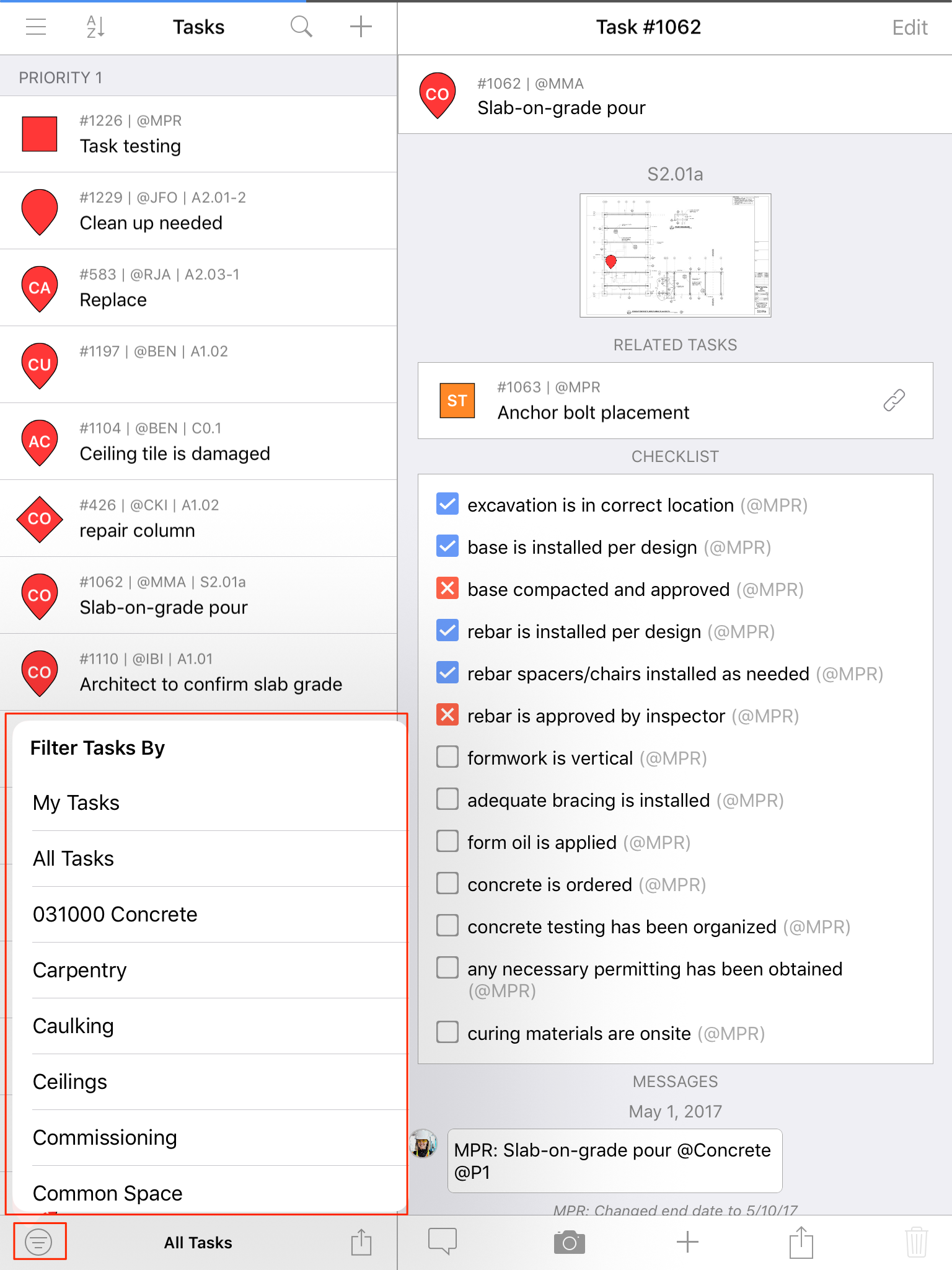 Email reports
You can select the 'Export icon and email previously created reports to any designated recipient.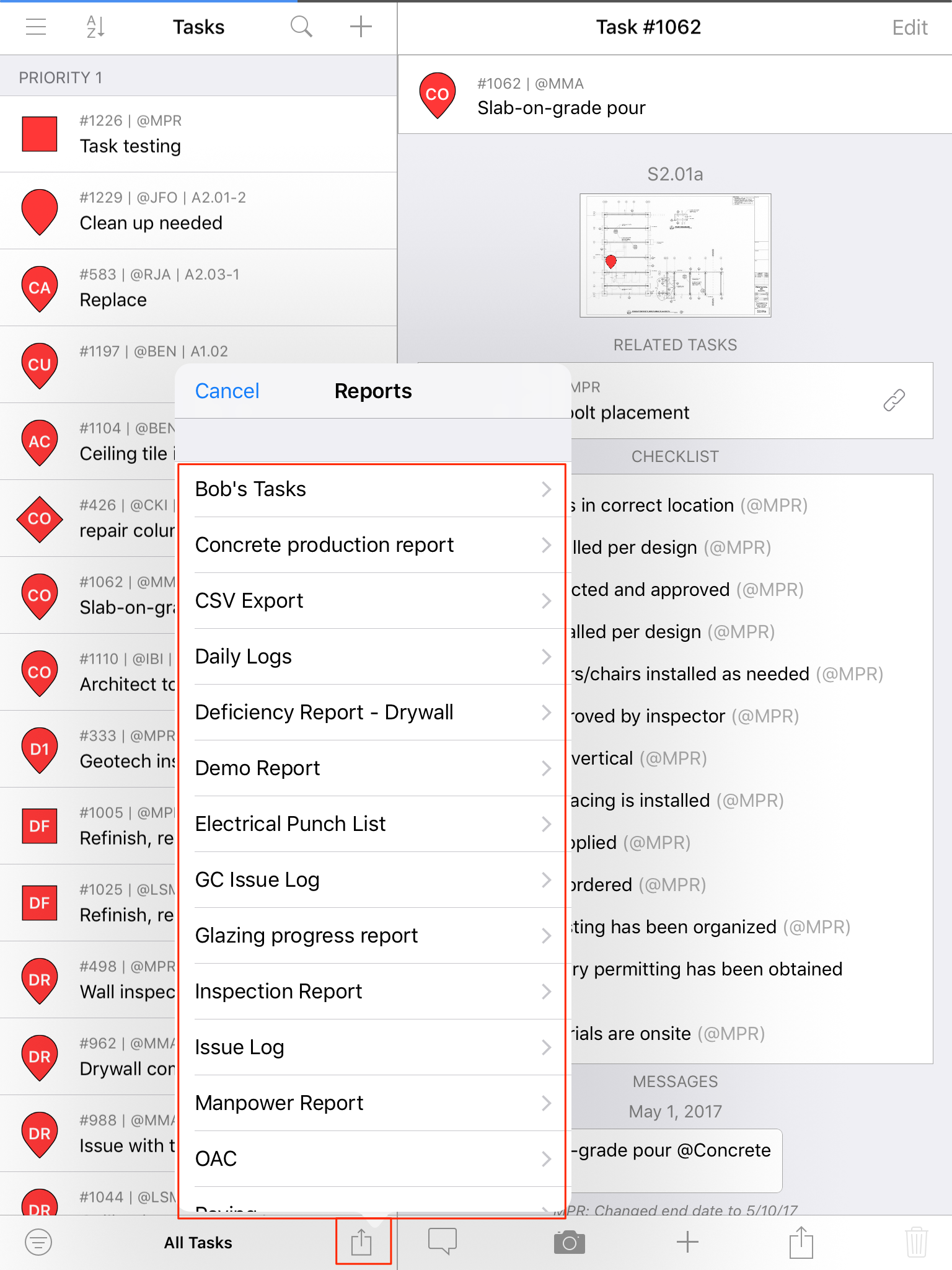 Sorting tasks
You can utilize the 'Sort Tasks By' function to reorder how you view your tasks.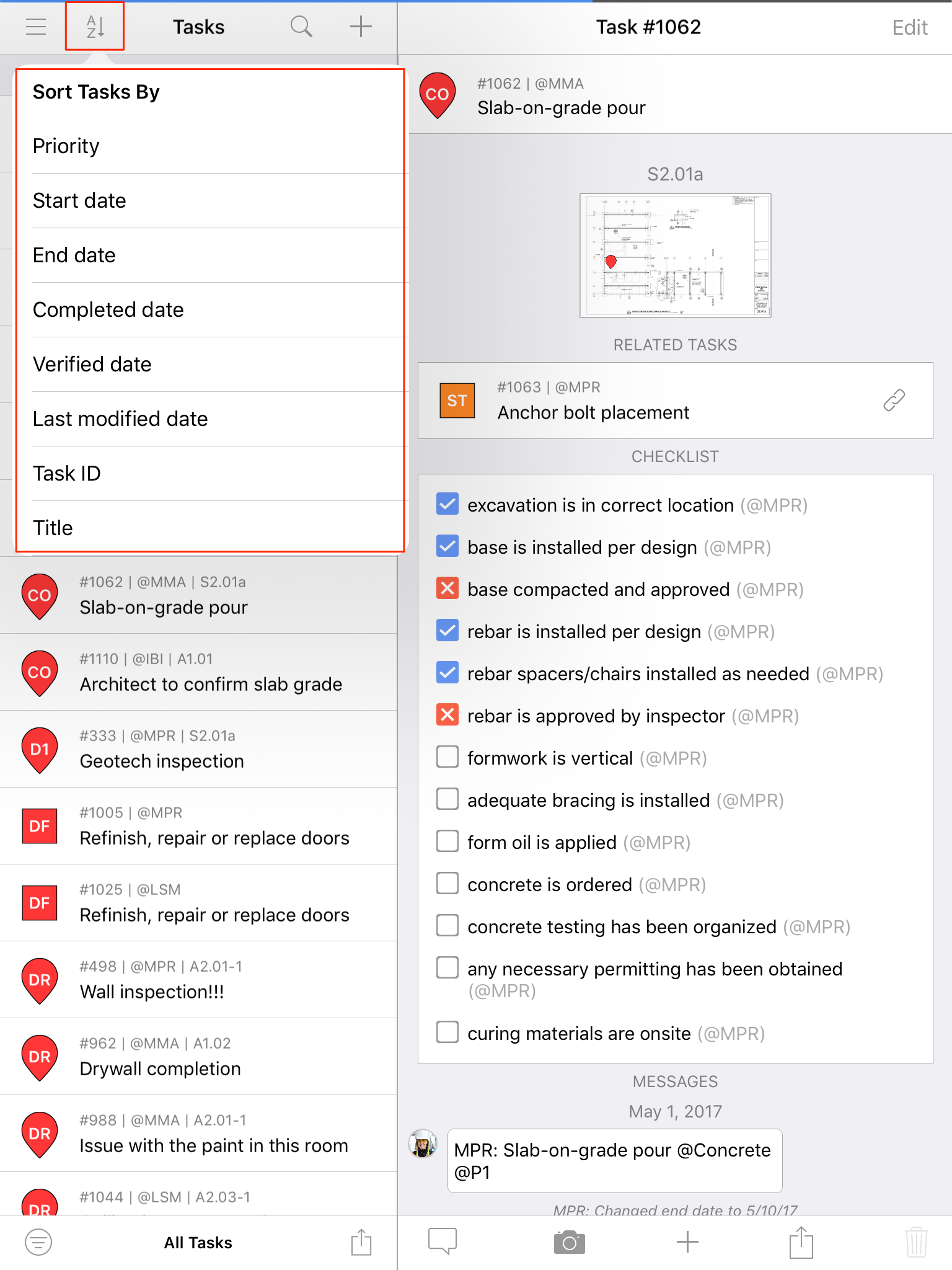 Search function
You can search all tasks by name, @assignee, #tag.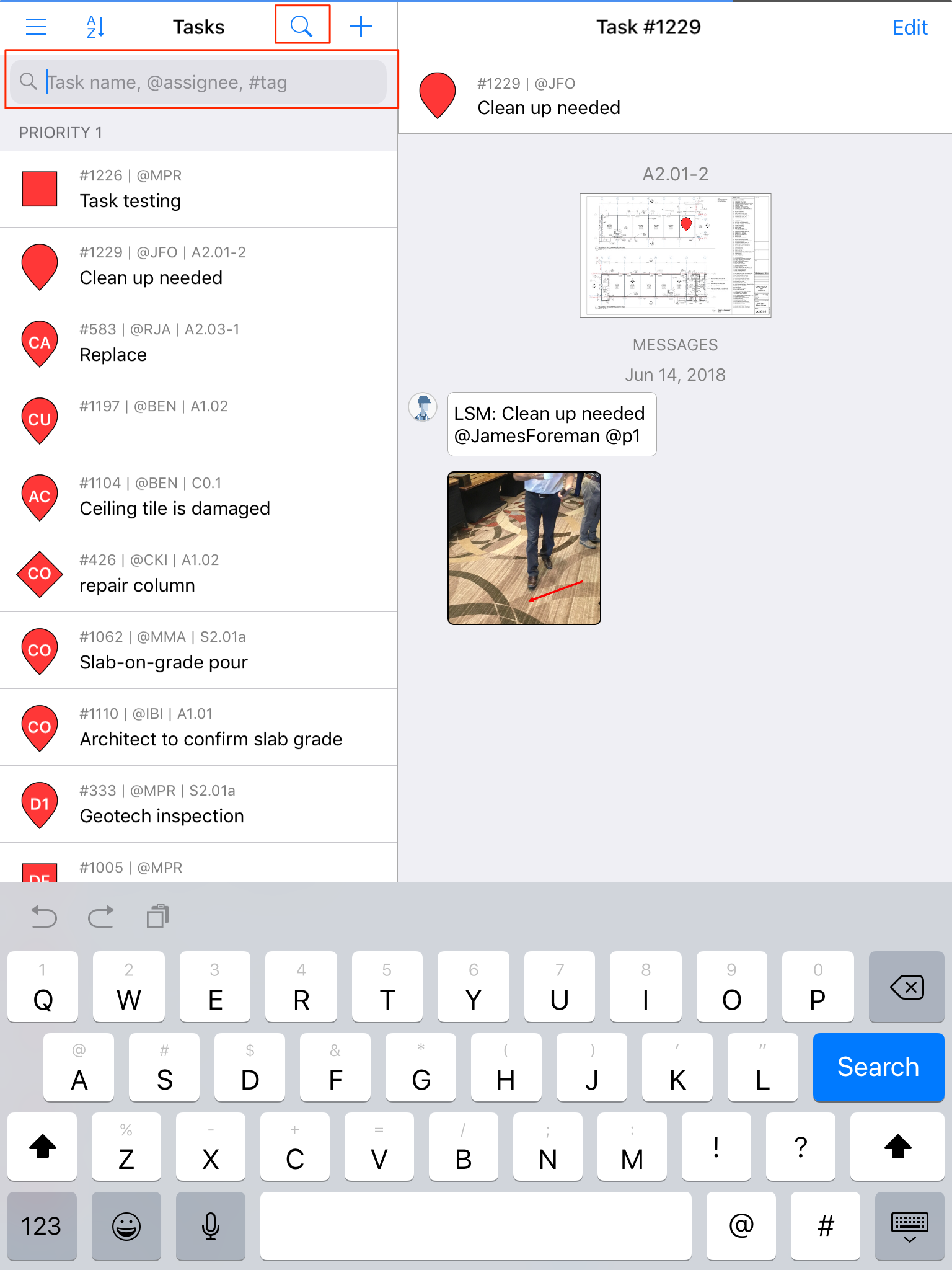 Create a new task
Note: If offline, the Task will be assigned a number when you reconnect to a stable network connection of 10 Mbps or more.
Accessing Task Details
You can open the task, then click 'Edit'. From there, you will see the 'Task Details'.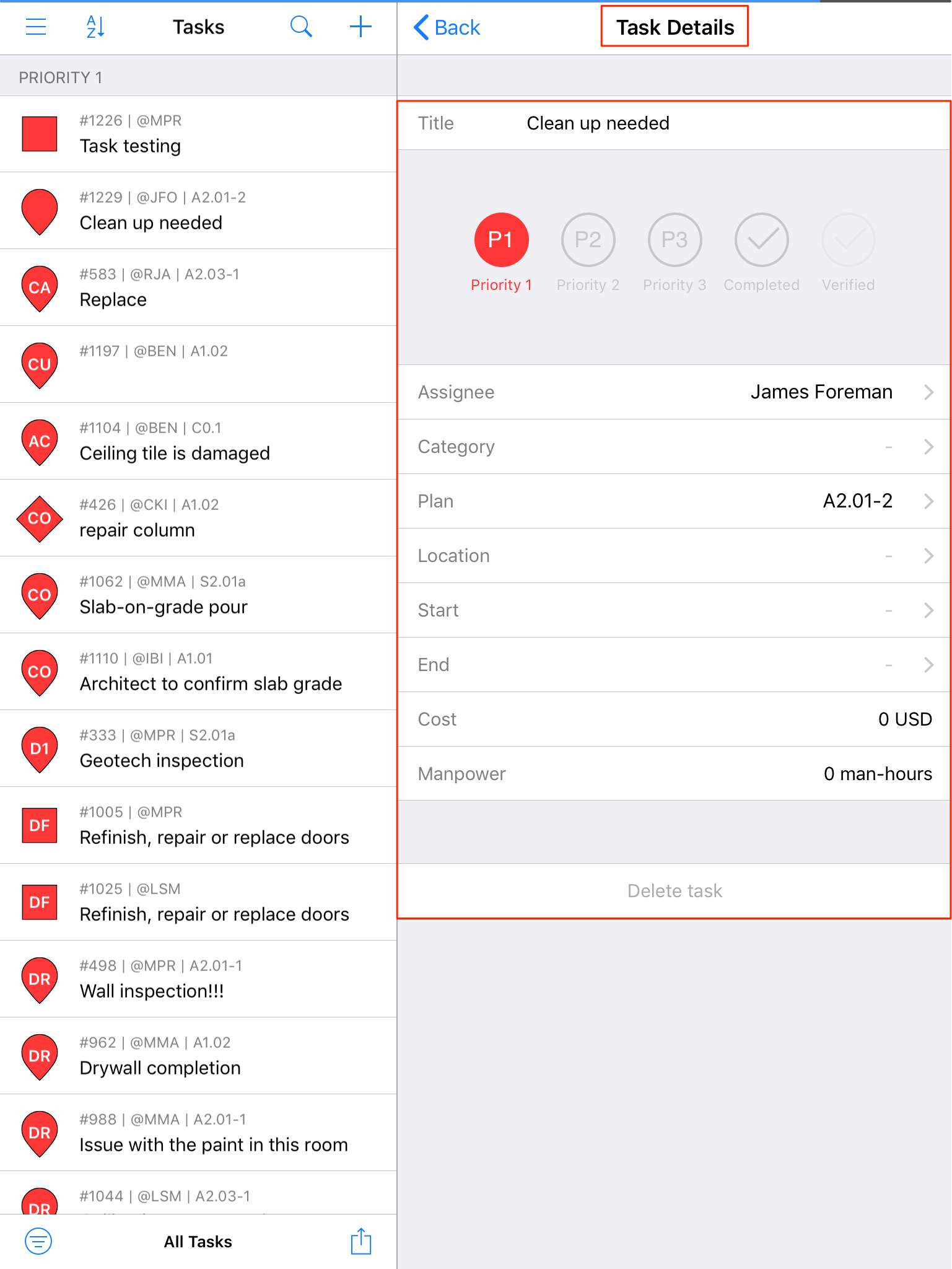 Adding assignees, hashtags or a checklist item
You can click on the 'speech bubble' symbol to have access to this menu option.
Note: To add a checklist template, click on the '+' sign.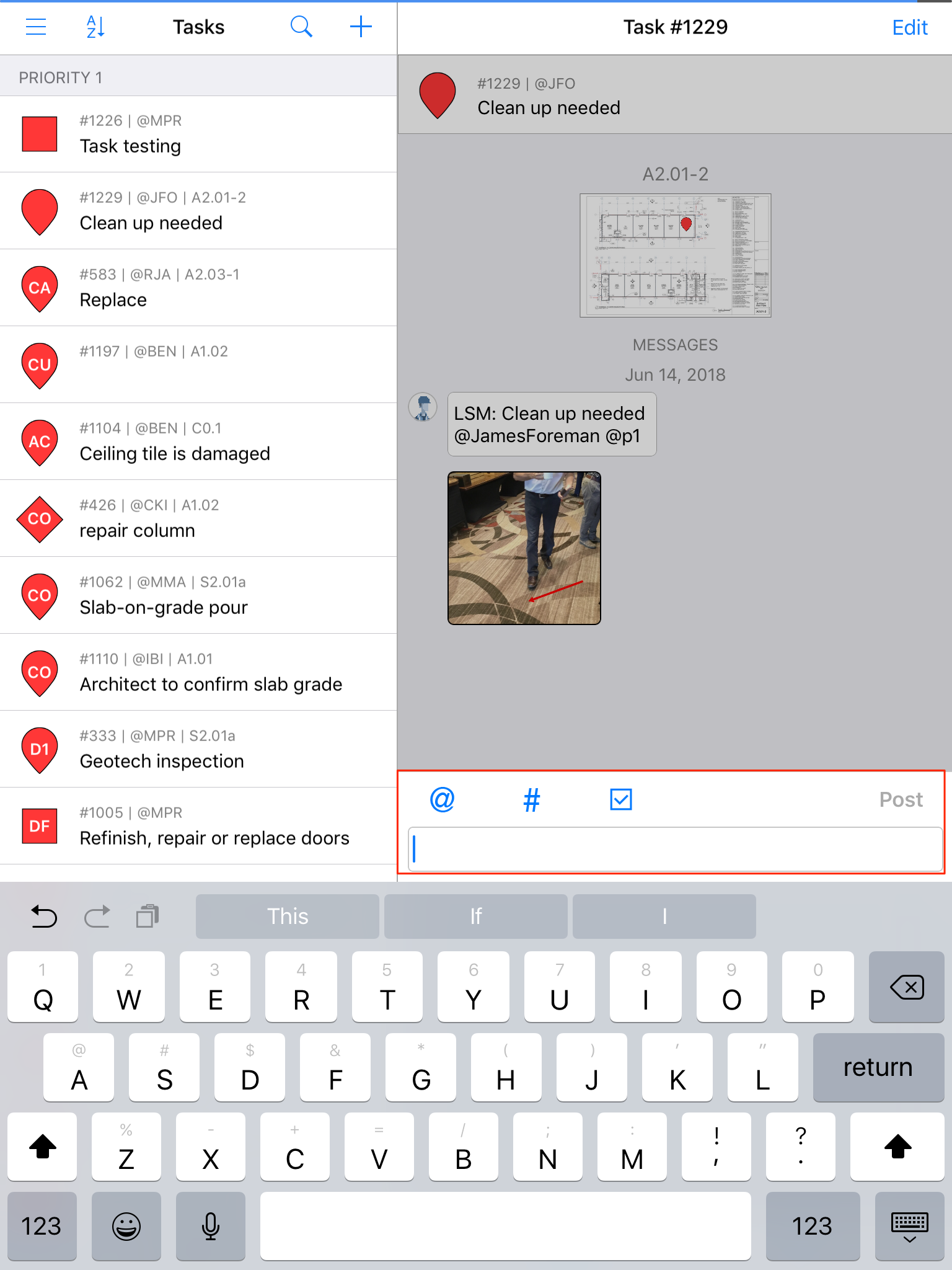 Taking a picture
You can click on the 'Camera' icon to take a photo or video that will be automatically added to a Task. You can select either photo or video.
Note: You can also mark up the photo by clicking on the thumbnail of the picture in the Task.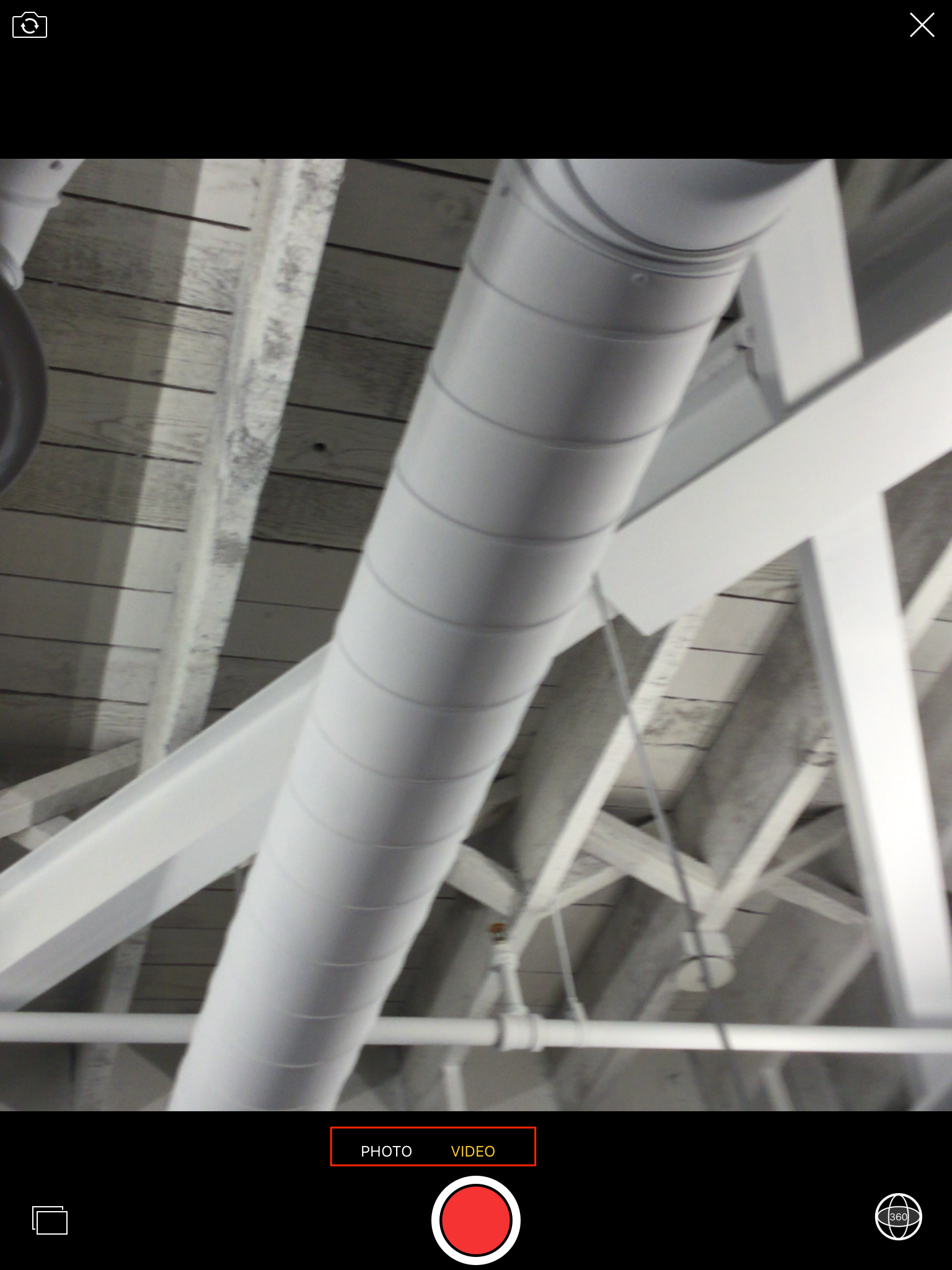 Photo in mark-up mode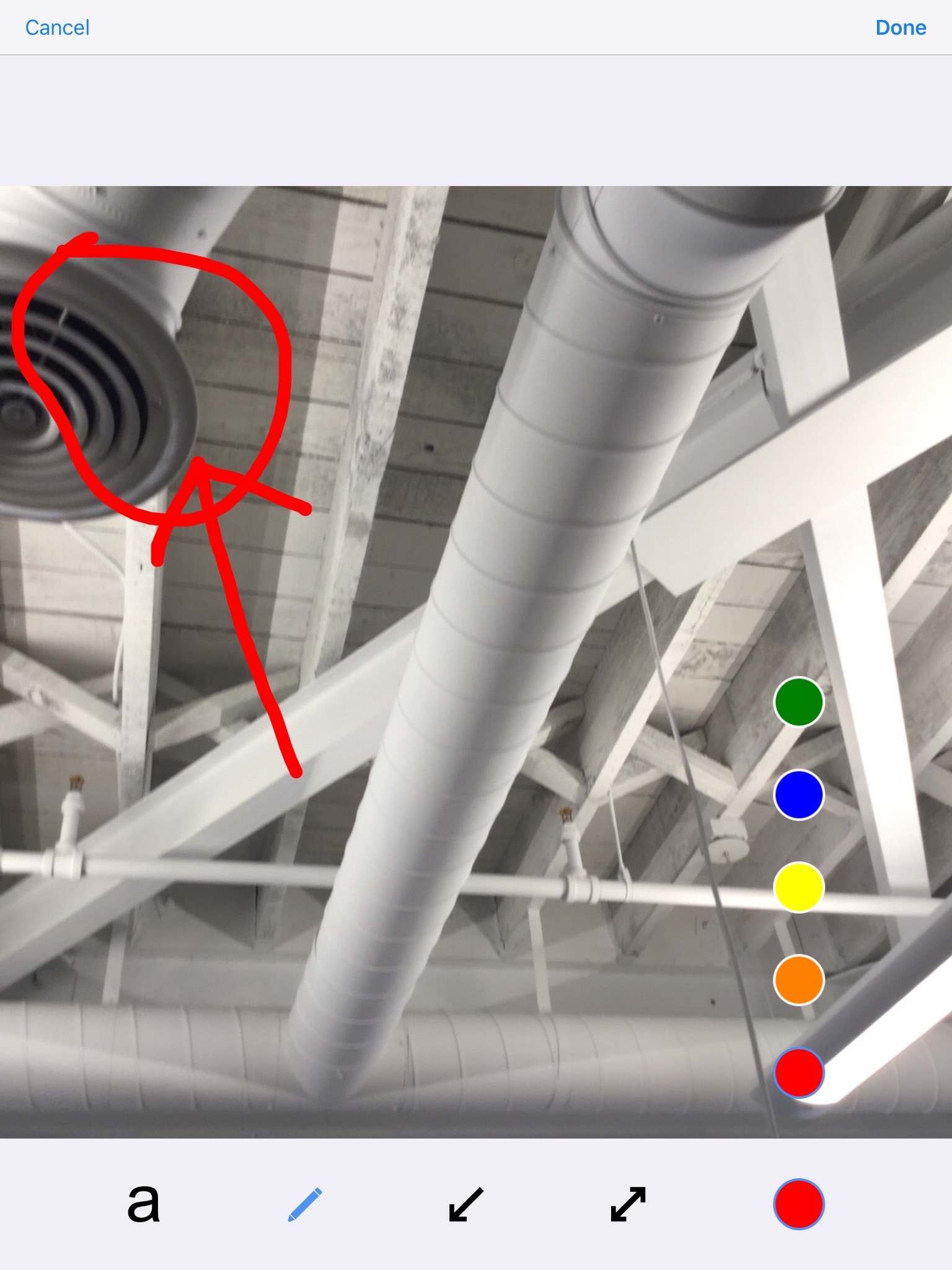 '+' Sign options
You can complete the following actions by clicking on the plus sign.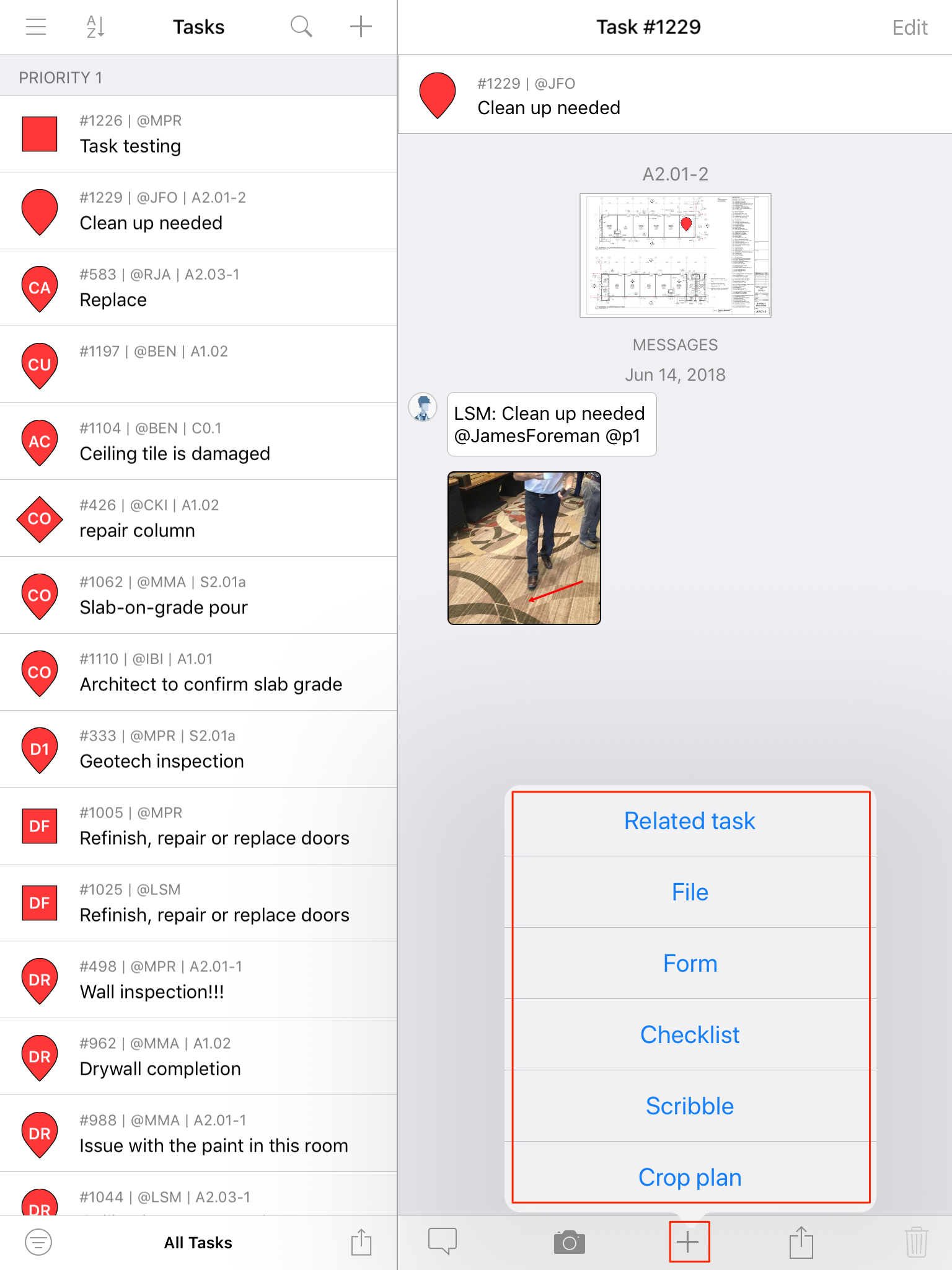 Crop plan
You can email a PDF of all the information in the Task you have open by selecting 'crop plan' from the '+' menu or by clicking on the able export button.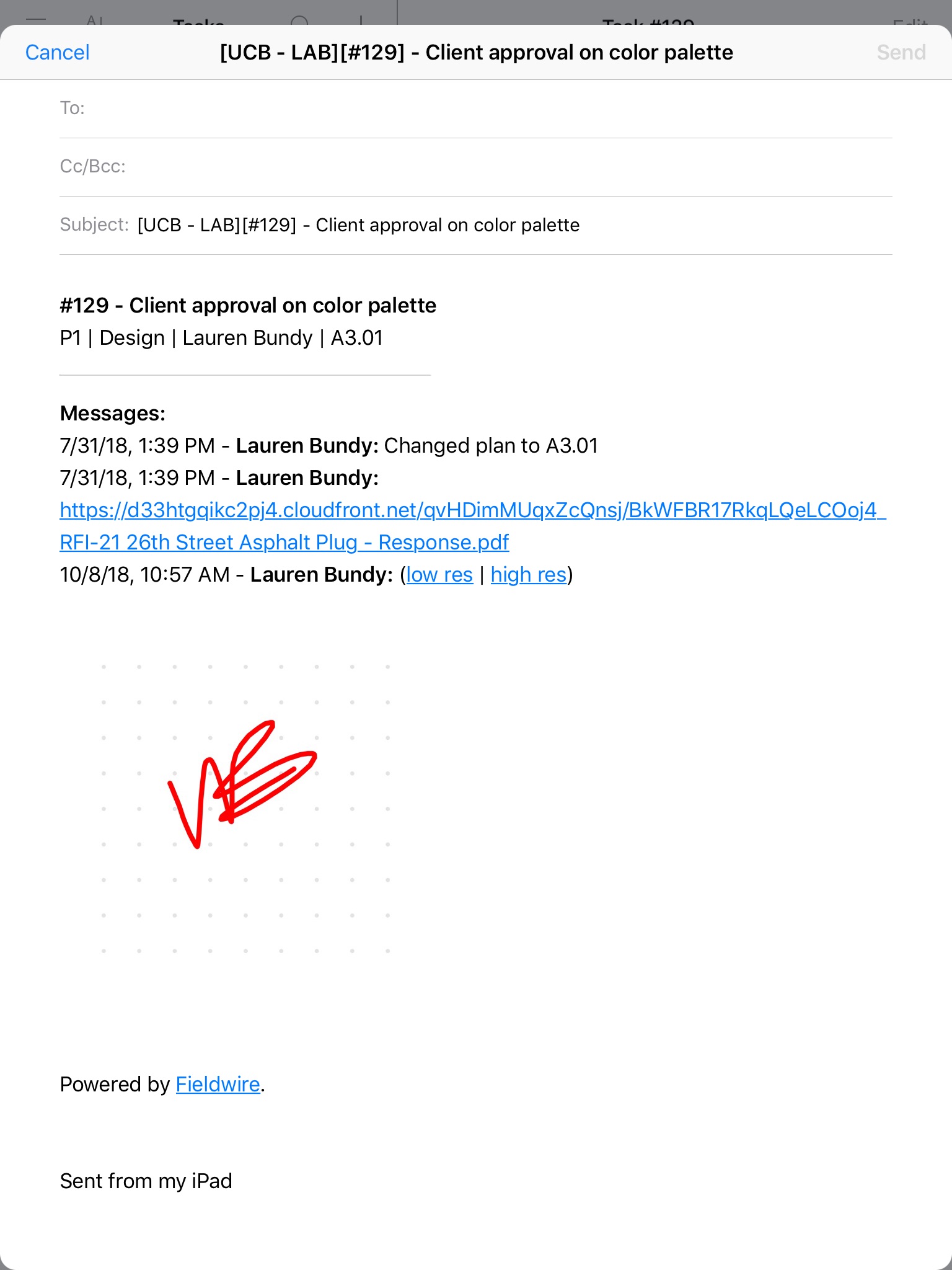 Delete
The 'Trash can' icon allows you to delete the Task.
More information
Video Tutorial on Creating Tasks


Video Tutorial on Advanced Task Features