Overview & background
Tasks look different on mobile versus on the web, though the features available on the web are mirrored on mobile. This article demonstrates the Task features on mobile.
Task tab view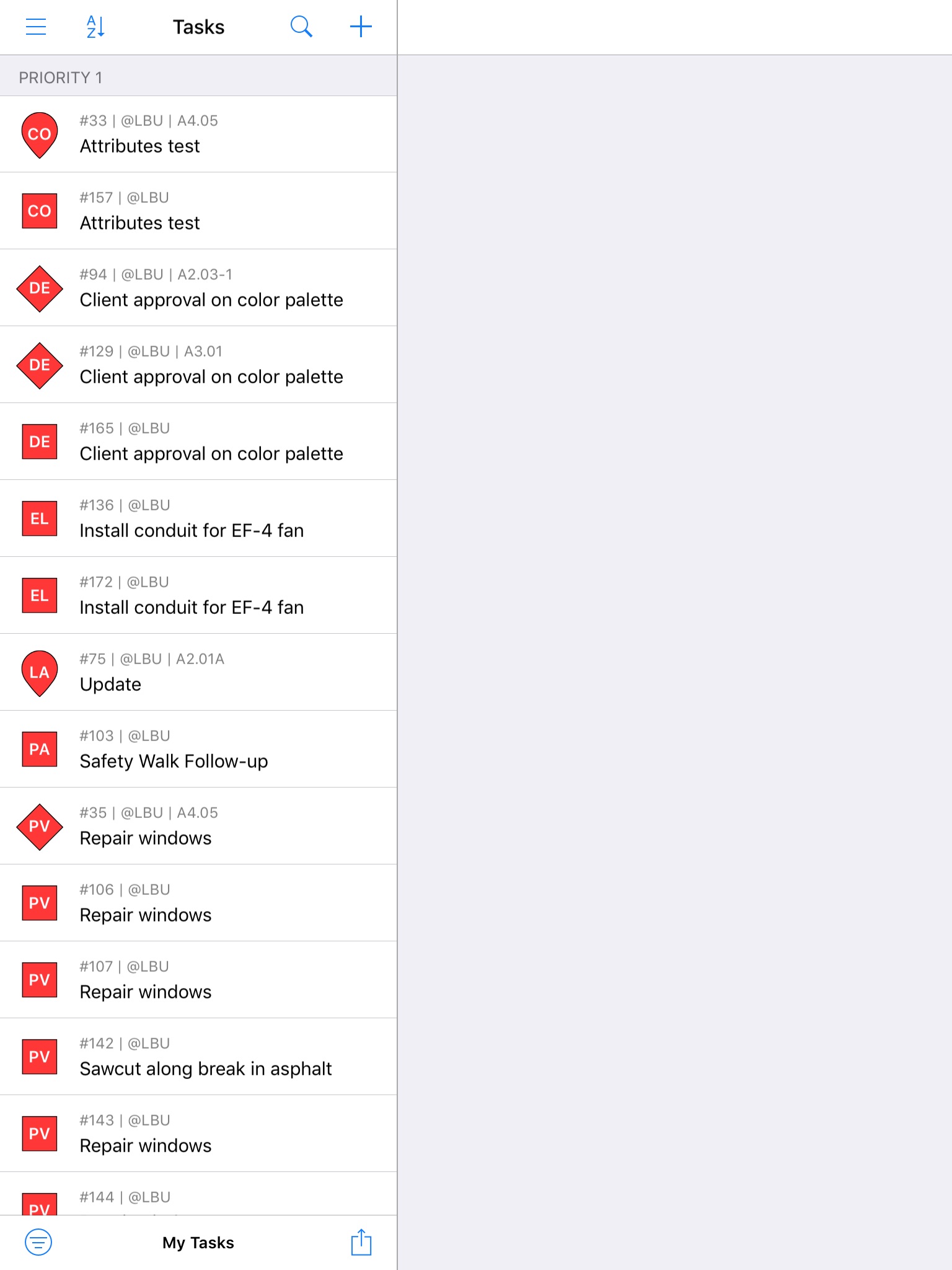 Open task
Select any task in the list on the left, and its full contents open up on the right:

Filter tasks
You can filter tasks by clicking on the icon on the lower left corner: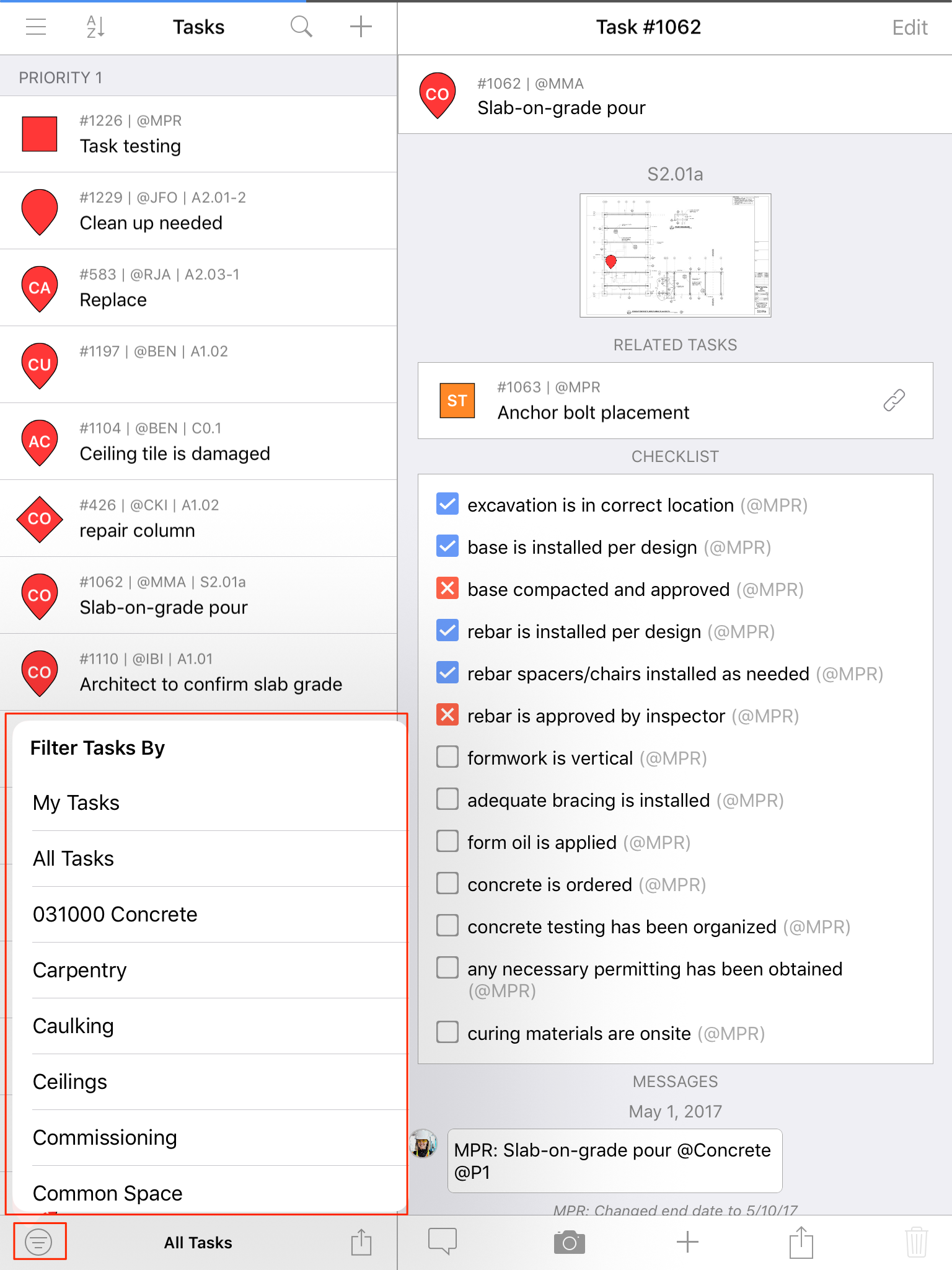 Email reports
You can select the 'Export icon and email previously created reports to any designated recipient: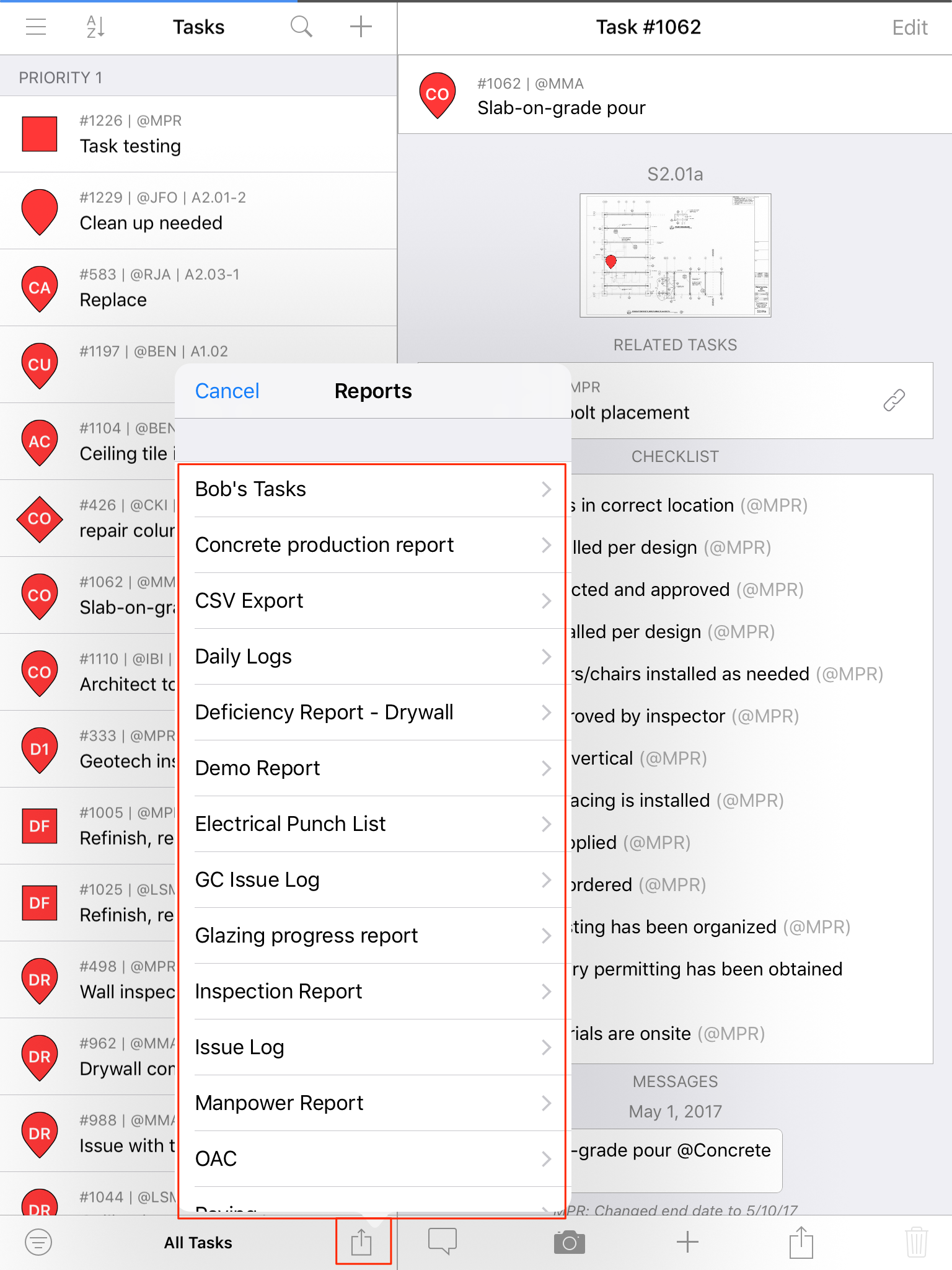 Sorting tasks
You can utilize the 'Sort Tasks By' function to reorder how you view your tasks: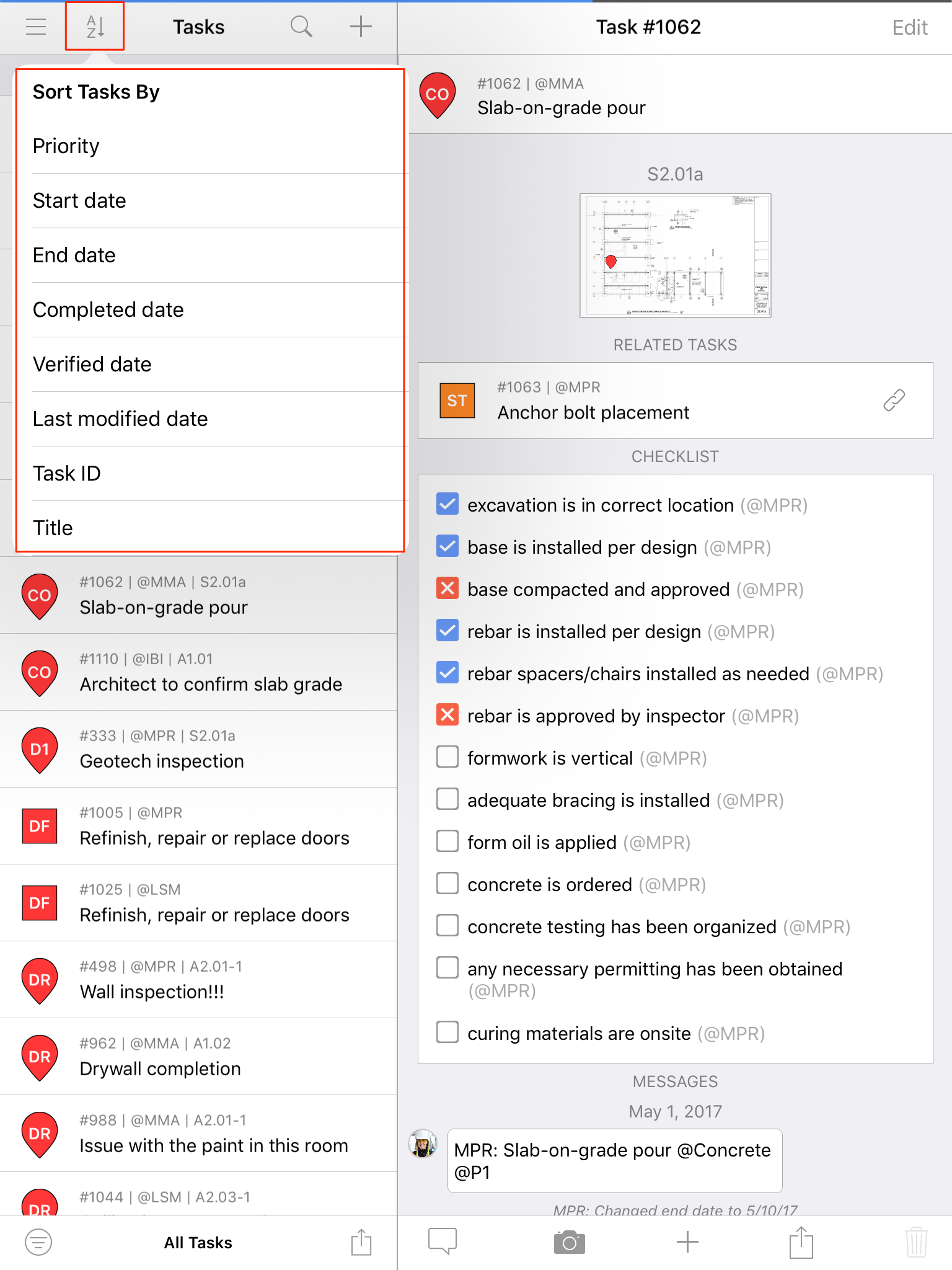 Search function
You can search for all tasks by name, @assignee, or #tag: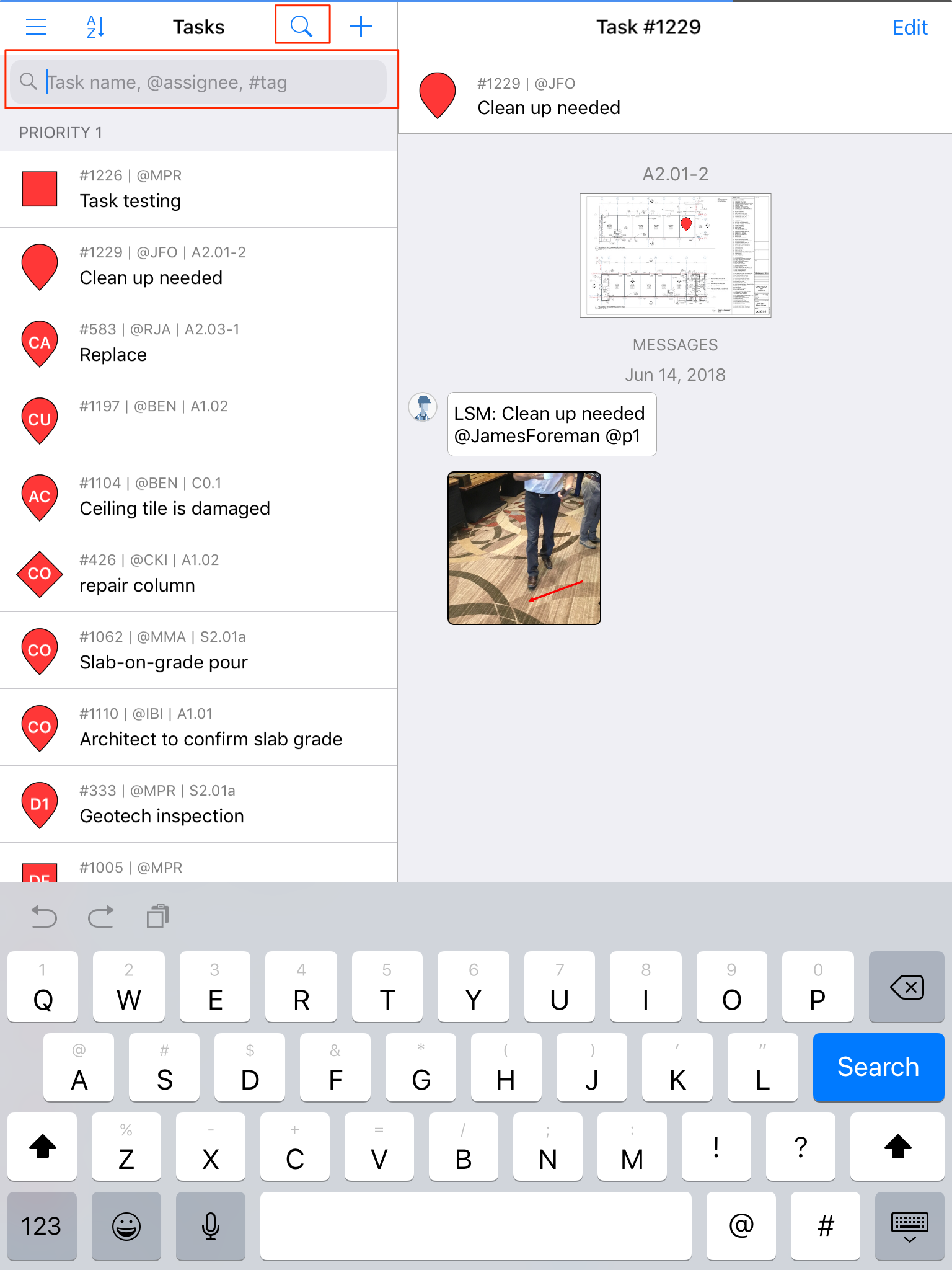 Searching by task name
Once you start typing, the tasks' result will show tasks that match what you have input: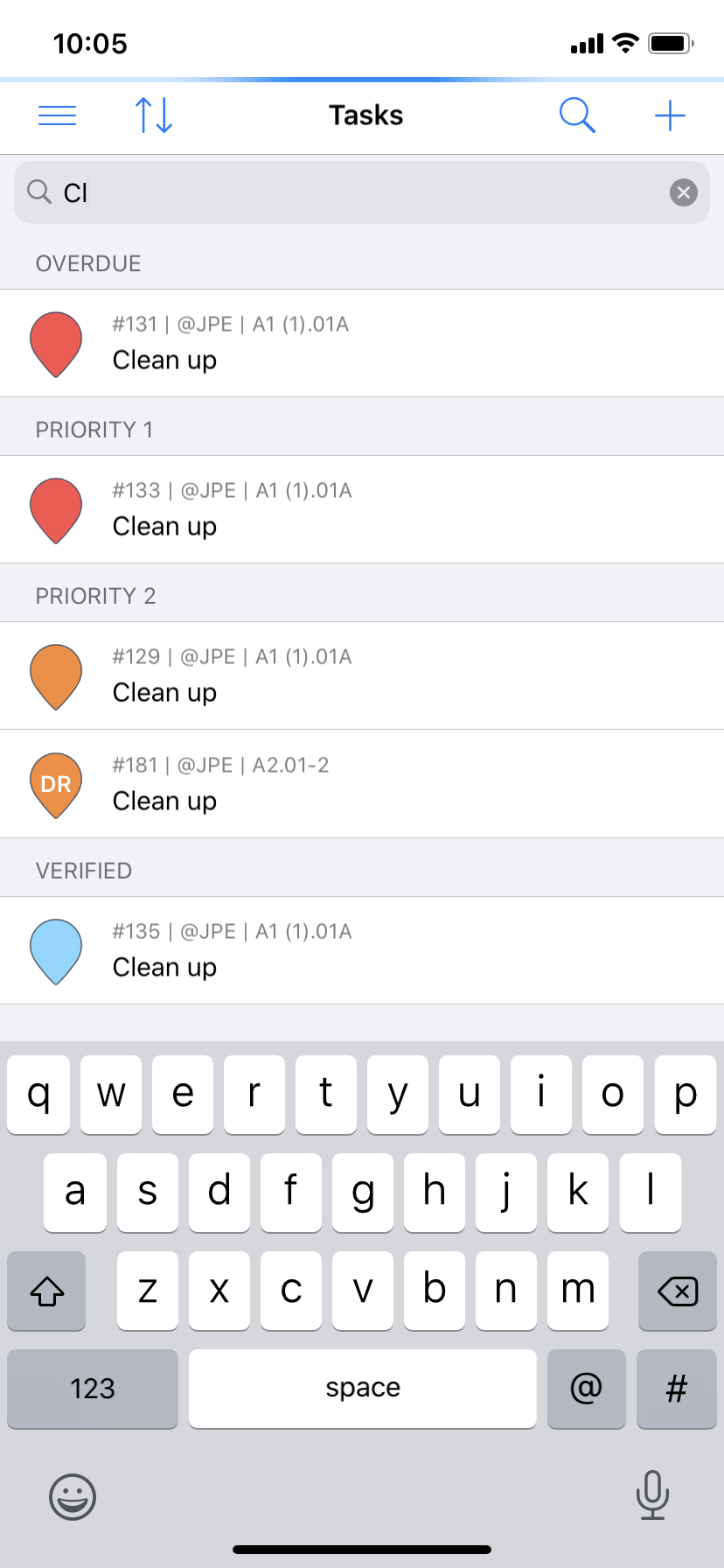 Searching by '@'
You can search for a task by assignee, category, or status by typing '@' and what you are looking for:
Assignee
This will show all the tasks that this user is assigned.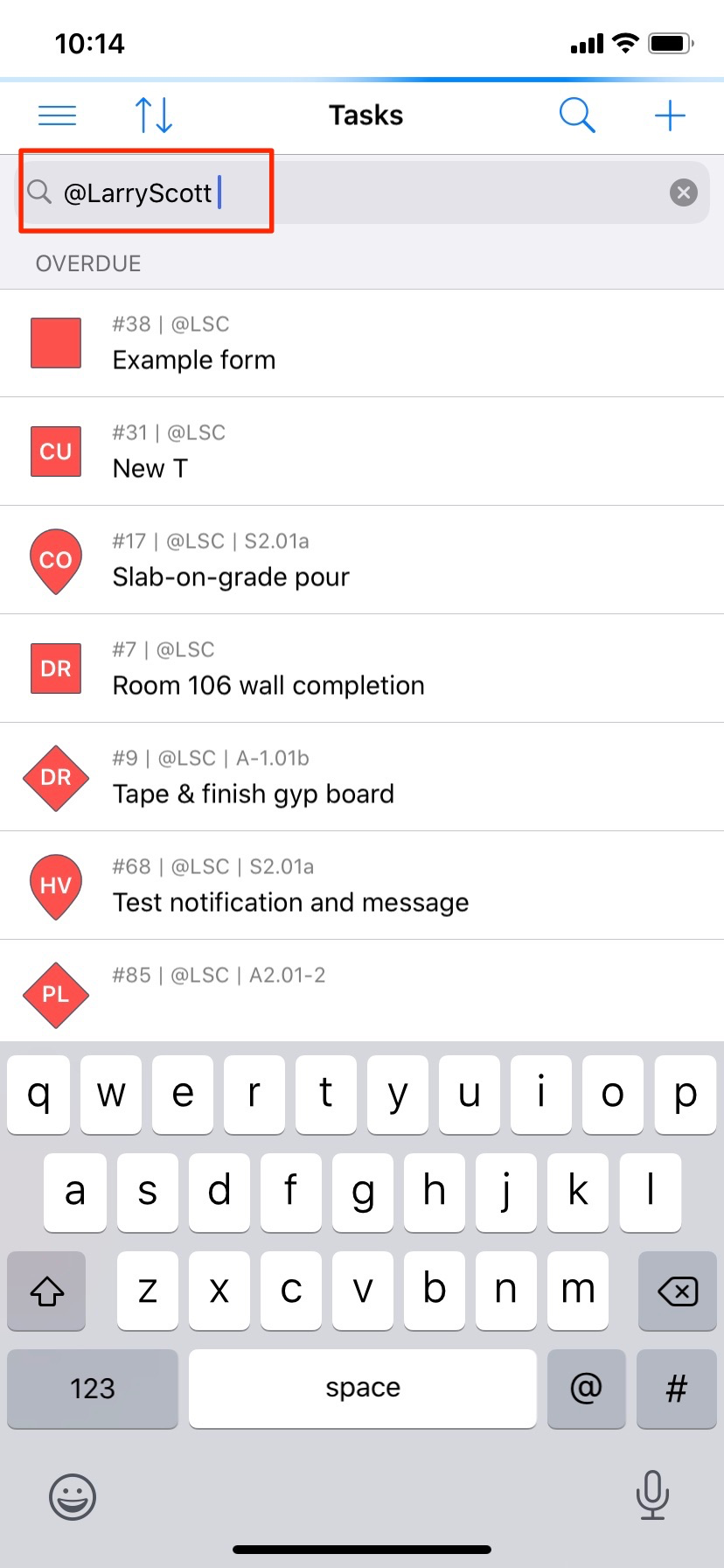 Category
This will show all the tasks that are associated with this category.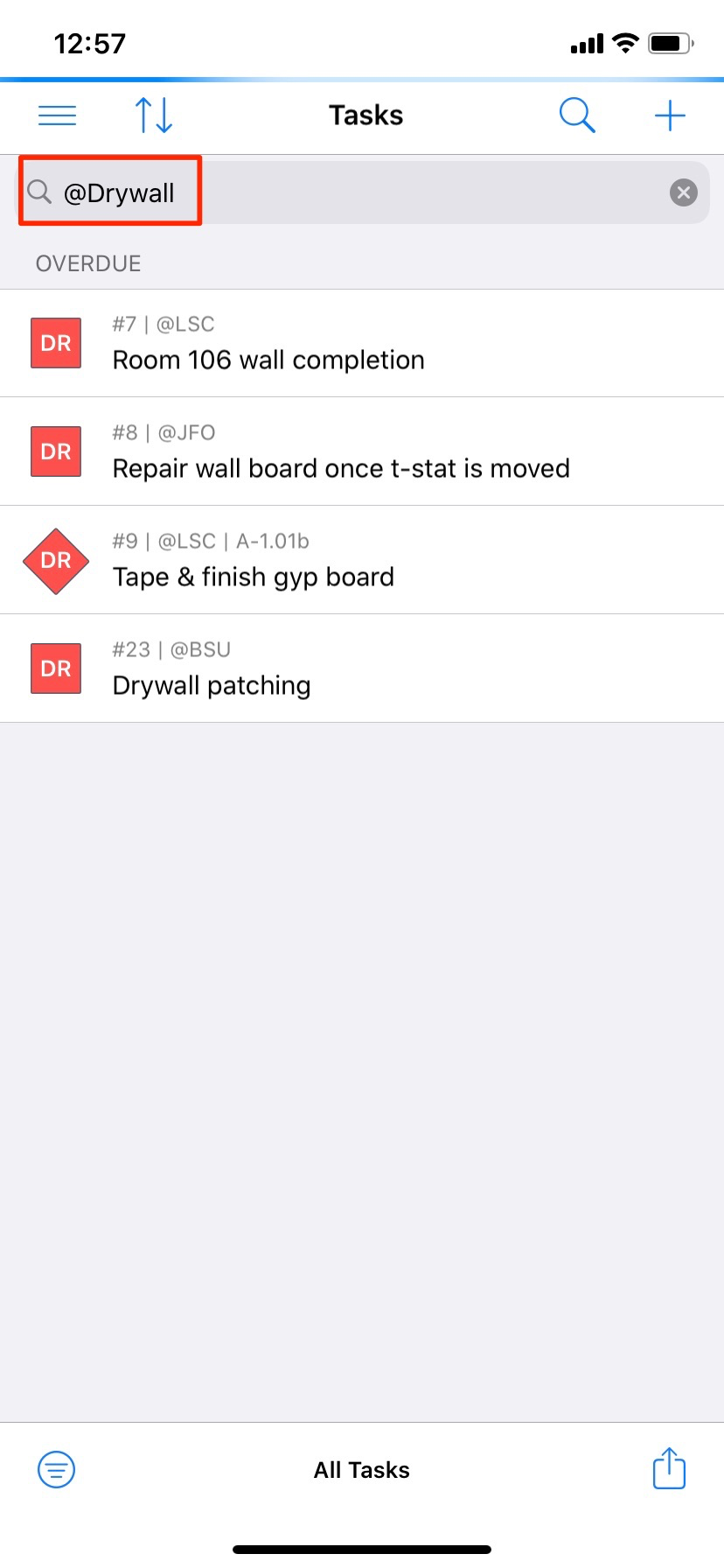 Status
You will be able to search tasks by their assigned status. If your project leverages custom task statuses, you'll see them all appear on the drop-down menu using the "@" symbol:
| | |
| --- | --- |
| | Custom Task Status |
| | |
Searching by tag
You can search for tasks by tag, by typing '#' and the tag name: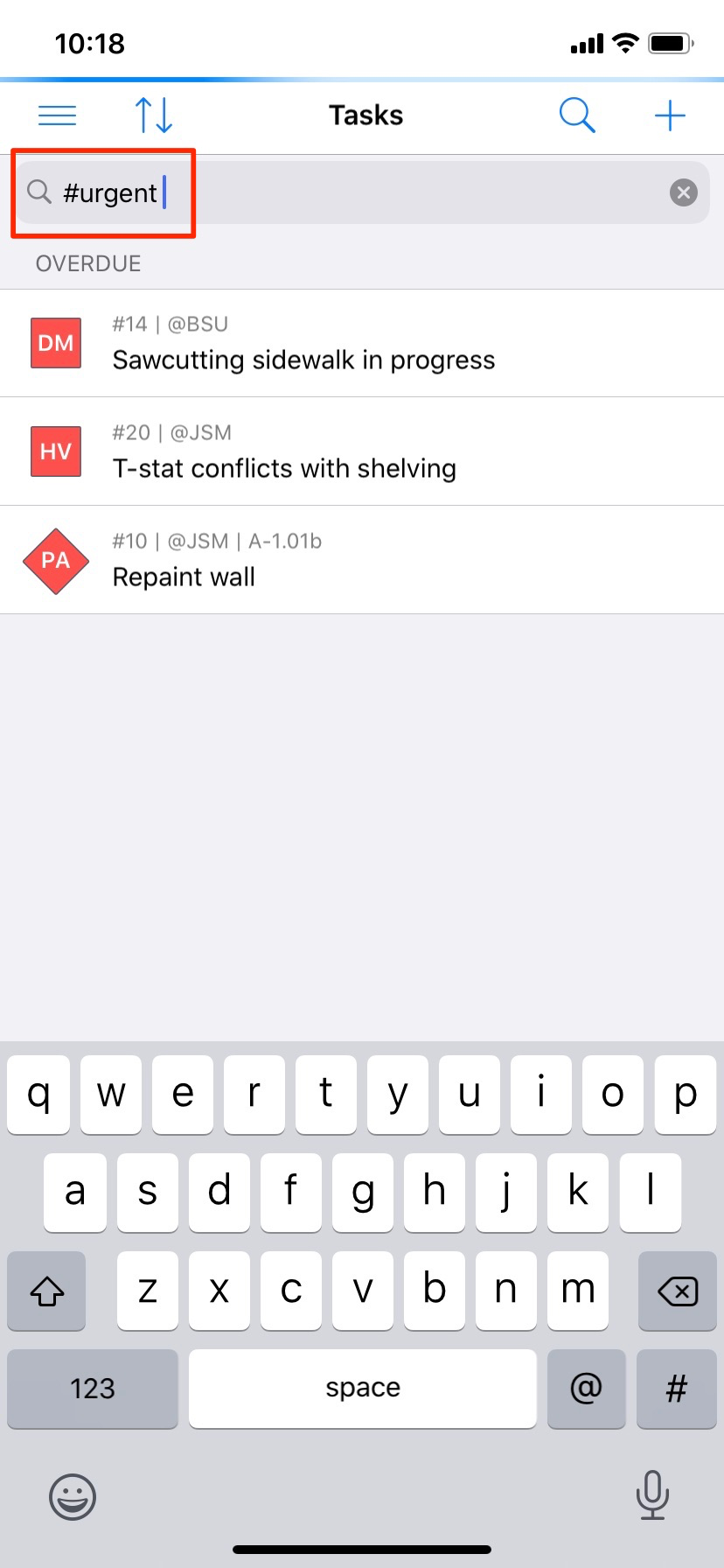 Create a new task
Just click the '+' icon at the top of your task list to create a new task on the fly:
Note: If working in offline mode, the Task will be saved to your device without a task number and then automatically synced to your Fieldwire cloud when you next reconnect to a stable network connection of 10 Mbps or more. You'll know you've successfully synced when you see the automatically assigned task number appear on your task.
Updating task attributes (details)
Open the task, then click 'Edit'. From there, you will see the 'Task Details':
| | |
| --- | --- |
| Non-Custom Task Status Project | Custom Task Status Project |
| | |
On Android, open a Task and select the Gear icon to be led to the Task Attributes: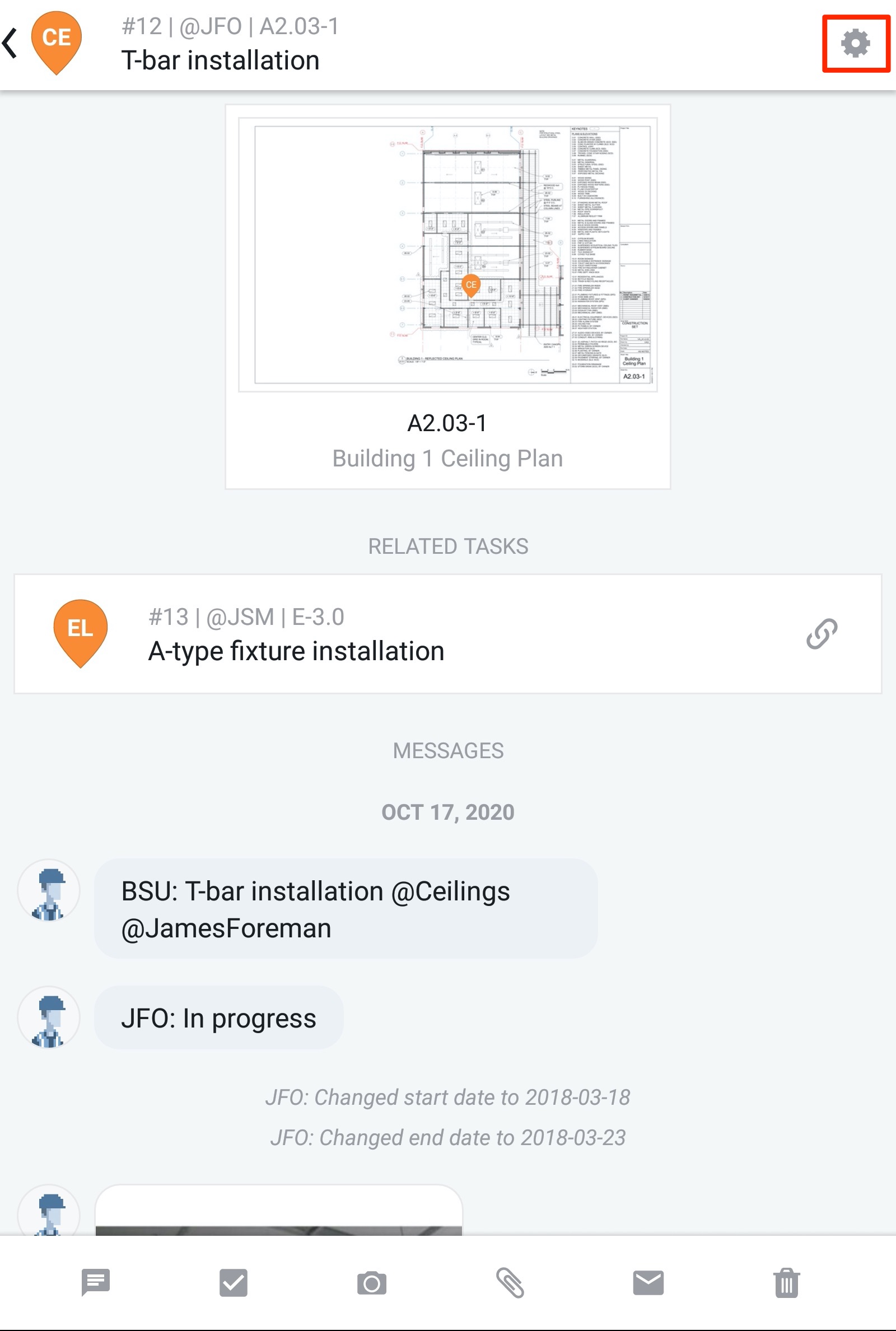 Adding assignees, hashtags and checklist items
Select the 'speech bubble' symbol to access the messaging menu. From here, you can:
Send instant messages to all Task assignees and followers directly on the task by simply typing your message and then selecting 'Post'
Use the @ icon to change category, status, assignees, and add watchers
Use the # icon to add tags
Use the checkbox icon to add checklist items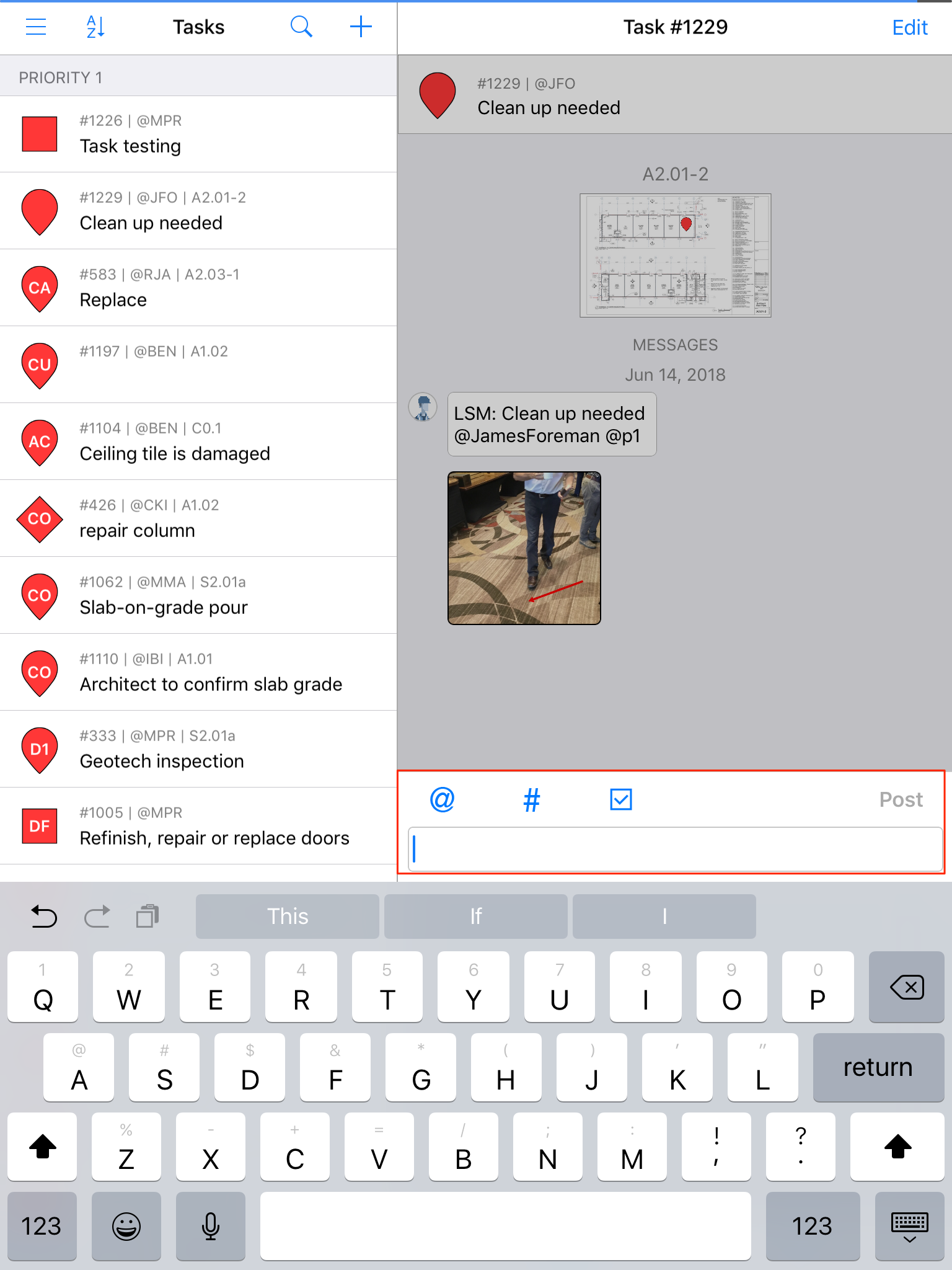 Taking a picture
Select the 'Camera' icon to take a photo or video that will be automatically added to the selected Task. You can select either choose to capture a Photo or a Video: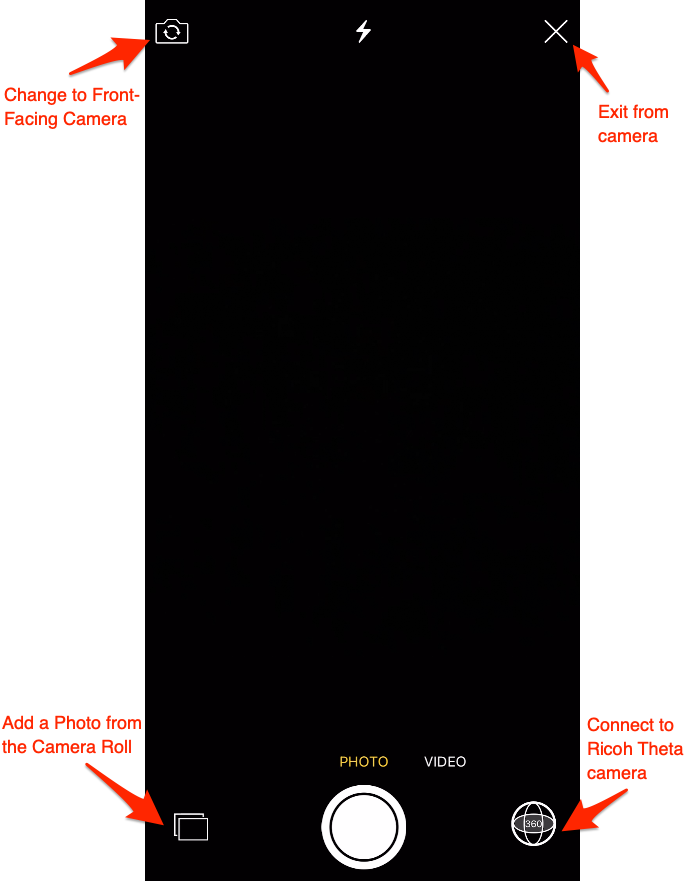 For more information about connecting to a Ricoh Theta camera, take a look at this article: How do I take 360º photos in Fieldwire?

You can also select the lightning bolt icon to turn Flash 'On' and 'Off', or choose 'Auto-Flash':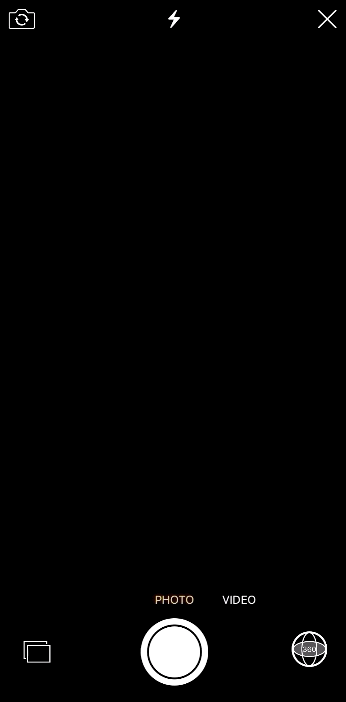 Note: Fieldwire will optimize photos and save them in 1200x1200px resolution for performance and memory reasons.
You can also mark up the photo by clicking on the thumbnail of the picture in the Task: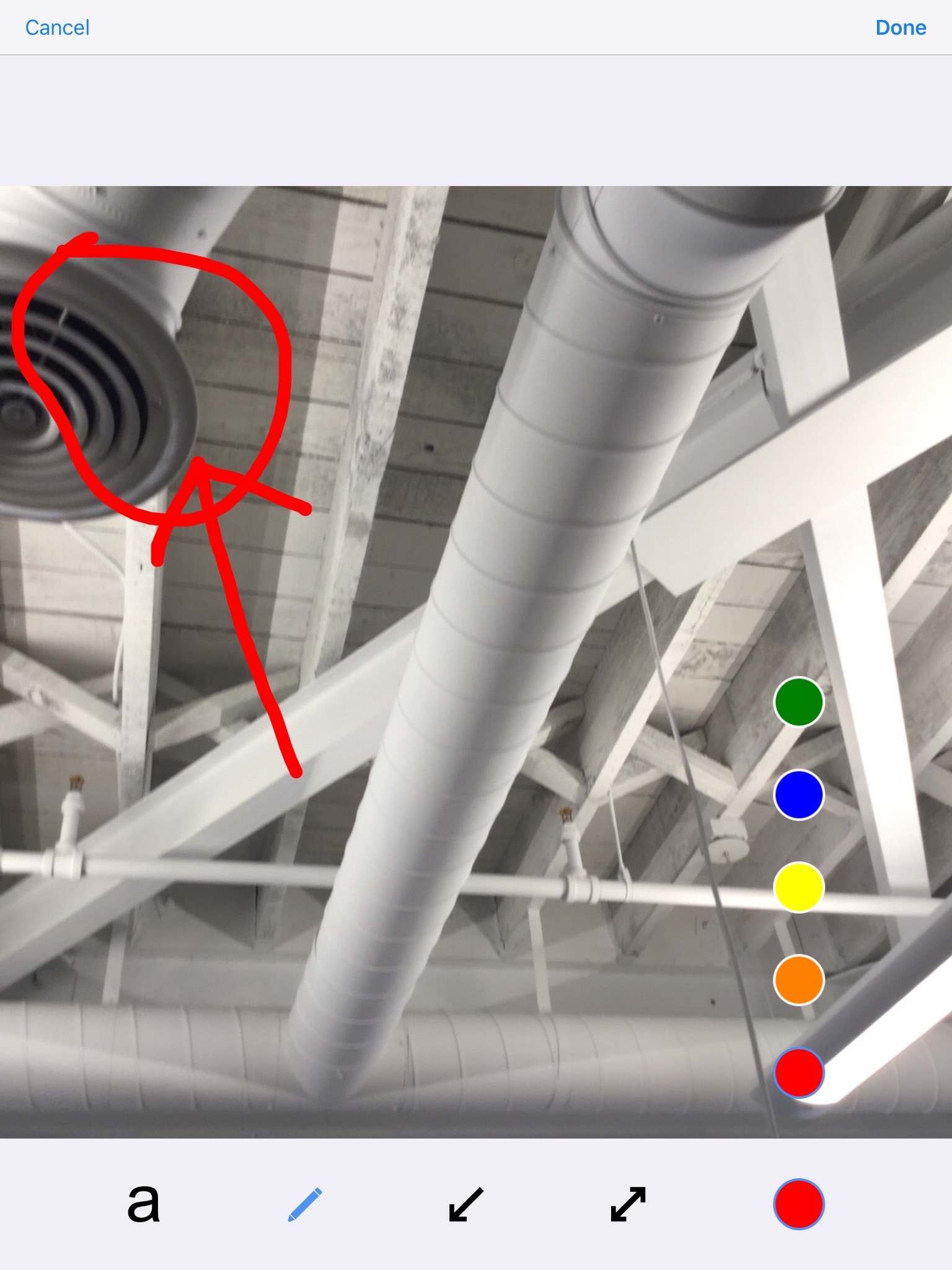 Deleting pictures from tasks:
iOS:
If you want to delete a photo from the task you will have to long-press on the picture, wait for the 'Delete' message to appear, and tap on 'OK':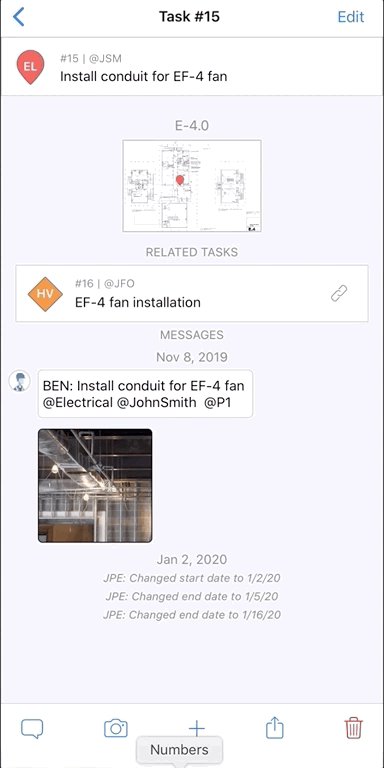 Android:
If you want to delete a photo from the task you will have to long-press on the picture, wait for a red banner to appear with the trash icon, and click on the trash icon: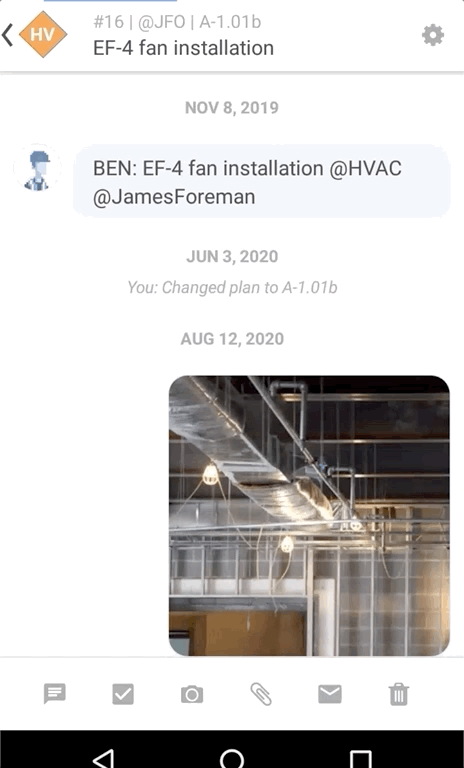 '+' Icon on a task menu
You can complete the following actions by clicking on the '+' icon in the bottom-right whenever you're viewing an individual task:
Create or link to an existing Related Task
Link to a relevant File
Link to a relevant Form
Add a pre-made checklist template
Scribble to sign-off or add a drawn notation into the task
Select 'Plan image' to attach an image of your 'full plan' or zoom in on a specific part of it to create a 'crop plan'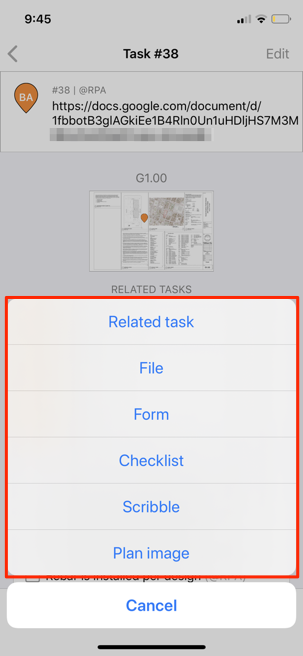 Email a task
You can email a PDF of all the information in any individual Task you have open by selecting the send icon: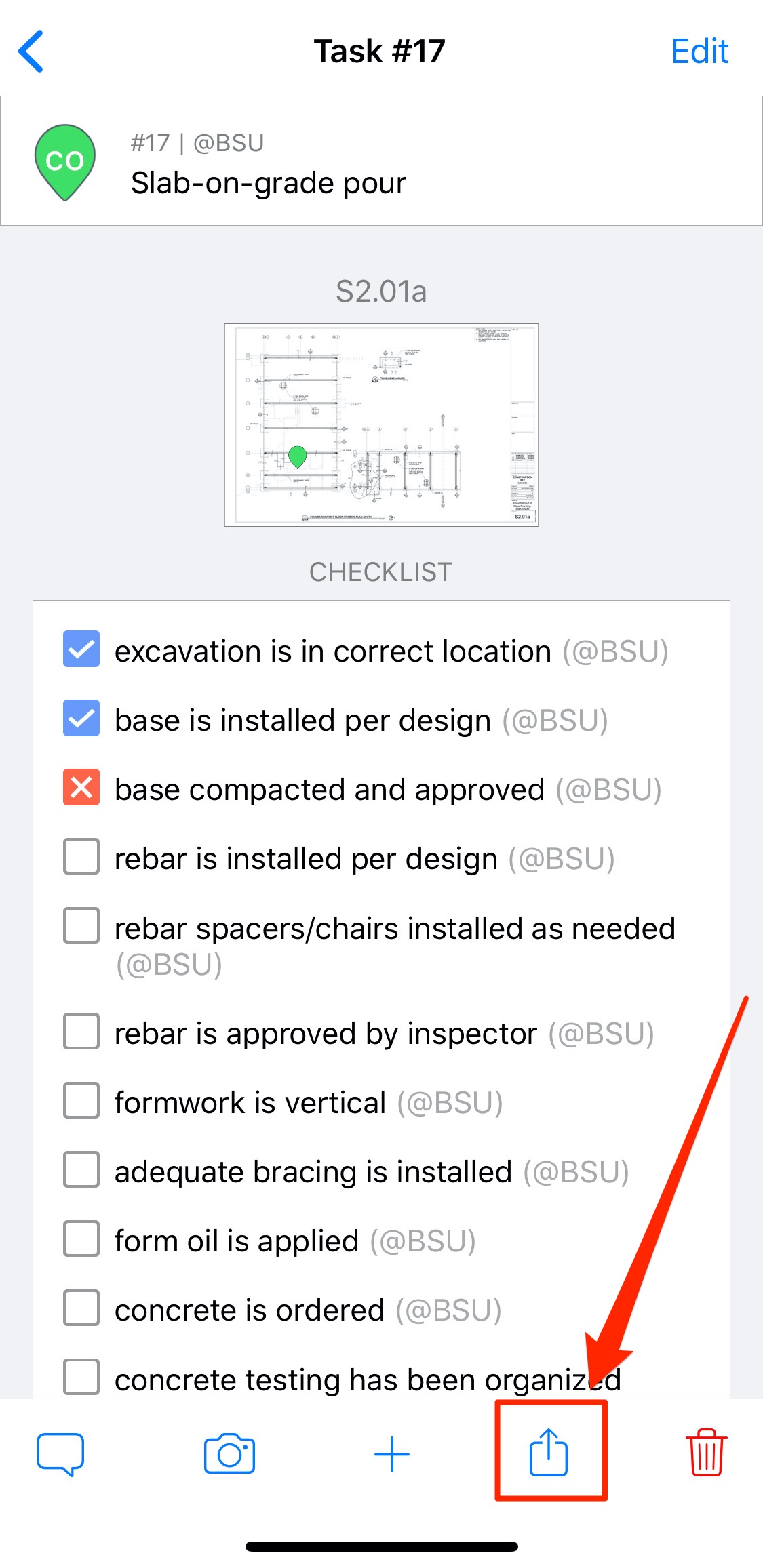 That will prompt you to connect an email account to your Fieldwire mobile app if you haven't done so already, and then your chosen email client on your mobile device will open with an email draft with all your task information, ready for you to add recipients and send: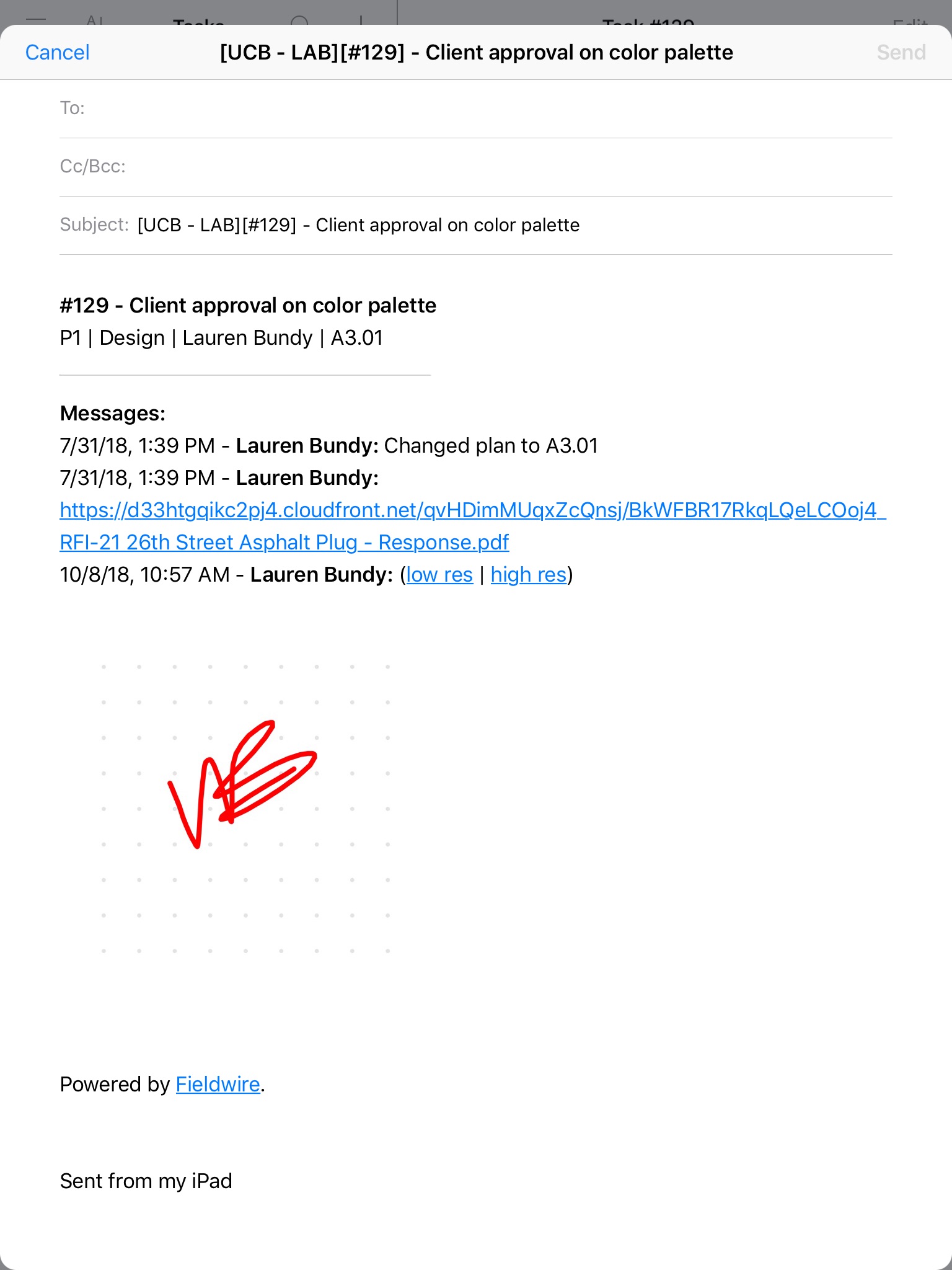 Note: You can email tasks to any email address, even if they are not a user of your Fieldwire account/project. Each user can send no more than 50 Task Emails per-day. If you exceed this limit, you will not be able to send another task email until 24 hours have elapsed since the 50th email was sent.
Delete a task
The 'Trash can' icon allows you to delete the Task you have open: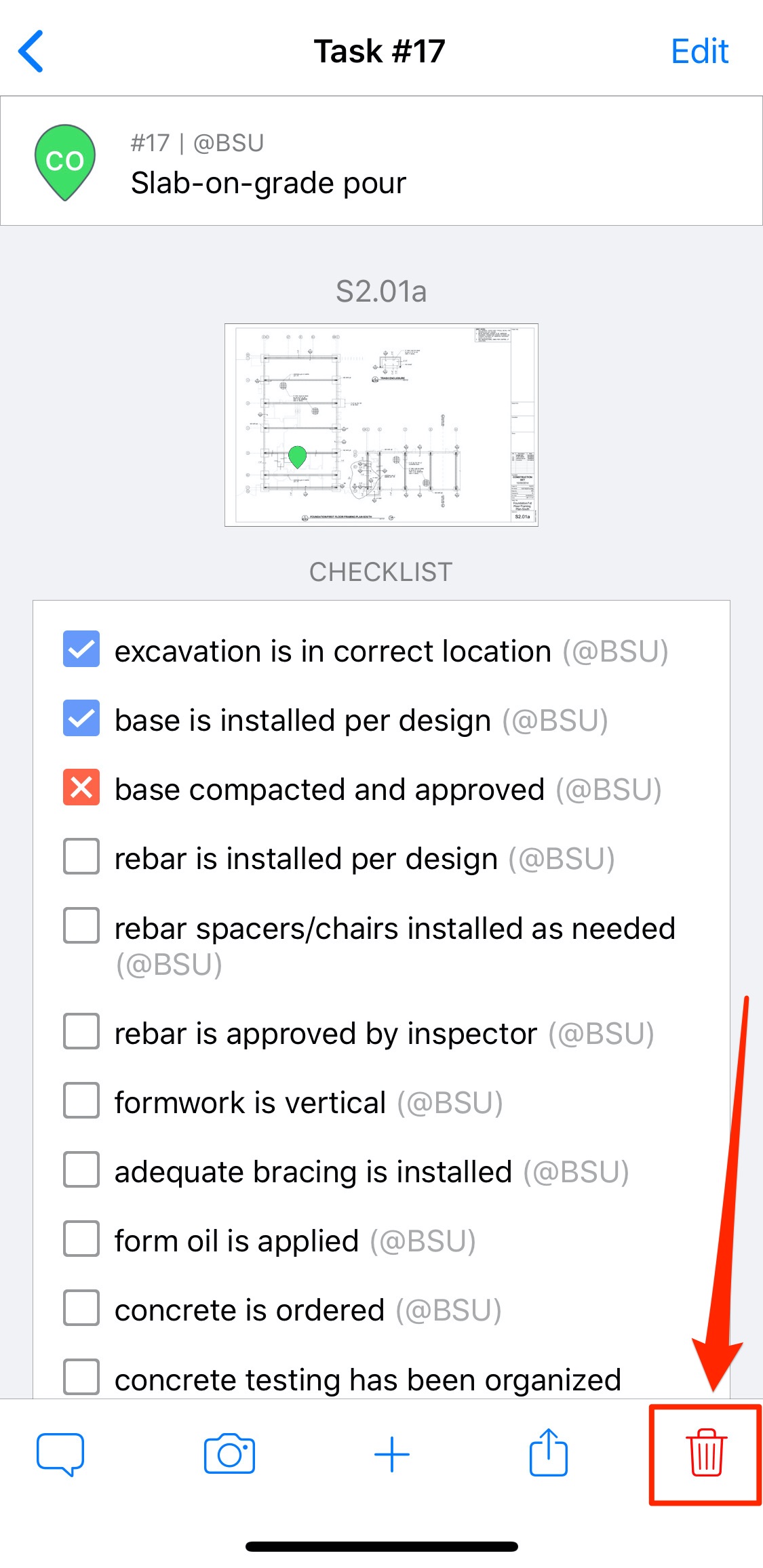 More information
Video Tutorial on Creating Tasks


Video Tutorial on Advanced Task Features