Overview & background
The first action most users perform in Fieldwire is to upload plans. Learn about how to upload plans and maximize your utilization of the Plans tab in Fieldwire.
From the Plans tab to opening a single Plan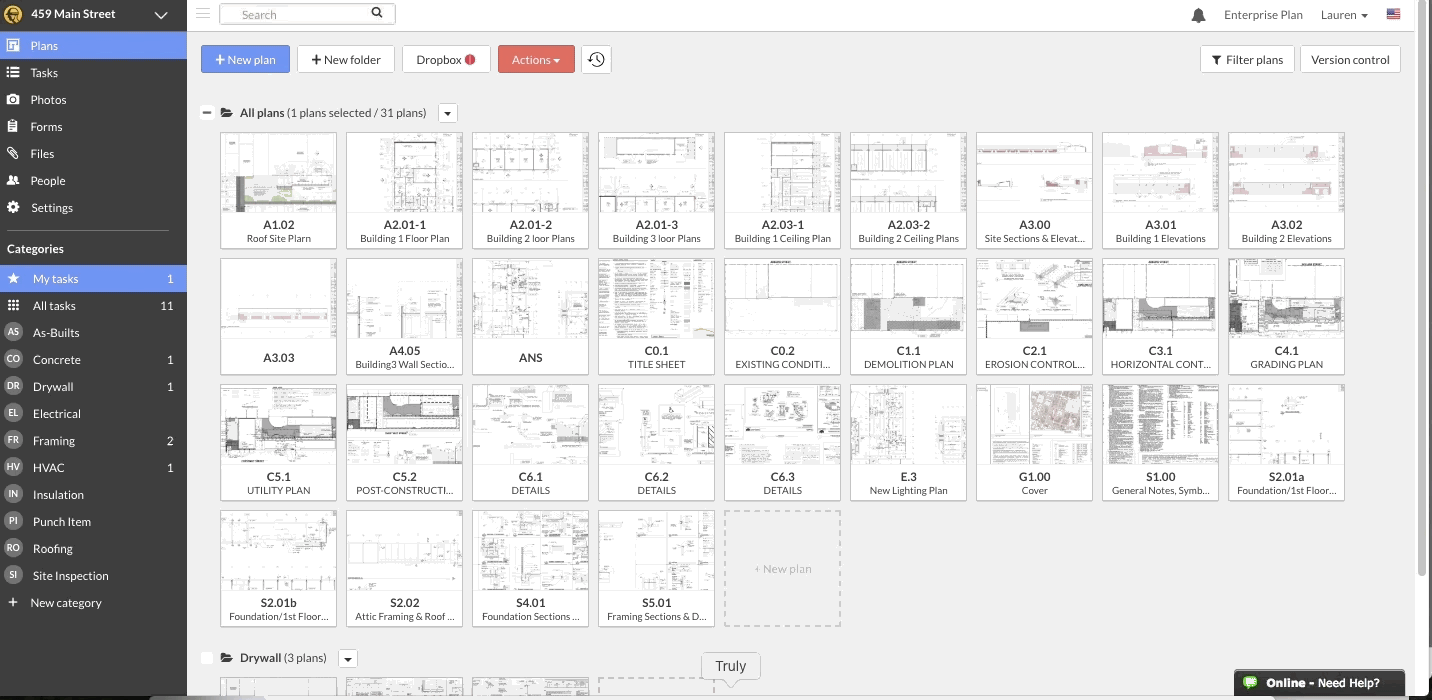 Tip: To learn about the Plans tab, click here. To learn about the individual Plan view, click here.
Introduction to plans
Uploading plans, hyperlinks & versioning
Plan markups
Dropbox/Box integration
Plans tutorial videos
Uploading plans video
Version control video

Markups & annotations video
Exporting plans from Fieldwire video
Dropbox/Box 2-way sync
More information